Six distribution technologies shippers need to know
Shipping technology advancements offer many efficiencies. It's vital you stay up to date with the latest innovations, but it's just as critical to have a solid strategy for adoption. We discuss six technologies you should consider.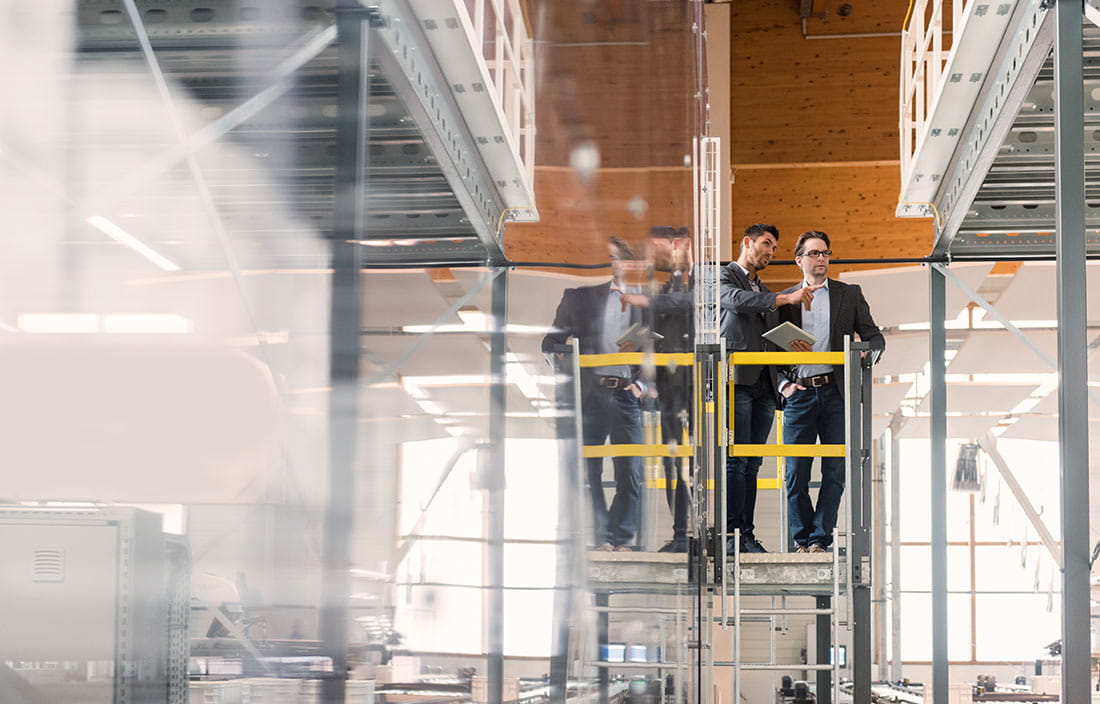 Shipping is becoming increasingly tech-enabled, and tools and services are continually evolving. With these new technologies come both complexity and increased opportunity. Decreasing freight spend, reconciling bills faster, and other process efficiencies can be achieved with the right strategy. This reality, paired with savvier customers using their own robust technologies for supplier performance management and service-level tracking, means it's critical you keep an eye on continuous improvement and future innovations. Here are six technologies a modern shipper should know:
1. API integration
With APIs (application programming interfaces), you may wonder, "How is this different or better than Electronic Data Interchange (EDI)?" APIs enable real-time, direct, and simplified communication by packaging business functionality, such as publishing a rate or a shipment status, into the form of a consumable web service. This service can then be directly incorporated into a shipper's business systems, such as ERP (enterprise resource planning) or WMS (warehouse management system), without the use of a third party. In comparison, EDI is more like a fax machine than a mobile phone app and often requires customization, middlemen, and significant error handling.
Shipping APIs include:
FedEx, UPS, DHL, and USPS offer APIs for address validation, shipment tracking, rate quotes, bill of lading automation, and more.
Pacejet offers APIs to post shipments for sending order data from ERP, rate shopping carriers, retrieving shipment status updates, and more.
C.H. Robinson's FreightView for small to midsized shippers enables shipping rates to be pulled into a shipper's system and PRO# and other tracking details.
2. Posting shipments on Convoy
If you don't use a full-service broker or are having trouble with your carriers accepting rush shipments or taking shipments into areas with less coverage, applications like Convoy can be an effective solution. These applications have a simple premise: Post loads, receive quotes, and have drivers or carriers accept your shipment. It's like Uber for logistics. Convoy, unlike others in the space, has a sophisticated guaranteed rate engine, helping create predictability and consistency. If you're considering this type of application, evaluate the size of the driver network, the number of shippers posting loads, and the overall capabilities and functionality of the app itself.
3. Advanced auditing technology
If you haven't already, consider a freight auditing software or freight bill audit and payment service (FBA&P). Examples include: Descartes, Precision Software, and FreitRater by CT Logistics. The costs of incorrect freight billings are compounded by your man-hours spent researching, calling brokers and carriers, and tracking discrepancies manually or through email and Excel. This time should be spent sourcing and score carding suppliers, optimizing schedules, responding to customers, or other valuable accounting and shipping functions.
4. Full Transportation Management Systems (TMS)
Although TMS is a more mature technology, you may be curious about the benefits. There are a range of TMS options from simple sales portals for brokers, to complex applications that integrate into WMS and ERP. Generally, a more robust TMS solution will manage RFPs/RFQs, dock scheduling, and fleet management, and additional tools for load building, route optimization, freight bill audit, container tracking for ocean freight, and other capabilities. However, many of these tools can be costly and are difficult to justify without more than $7 million in annual freight spend. Examples of TMS systems include: TECSYS, Constellation, and Kuebix. These execution-focused systems are in contrast to supply chain design and modelling software such as Llamasoft.
5. Tech-savvy brokers
Not all brokers have the same technology capabilities. For example, C.H. Robinson has a proprietary TMS that is comparable to a robust, standalone TMS technology. It's important to regularly ask your broker about what technology capabilities they have, what's on the roadmap, and what services they offer to help integrate your ERP or WMS systems with their applications. When selecting a broker, this should be an important criteria to evaluate.
6. The next frontier of shipping and distribution technology
There are other technologies that may be helpful depending on your specific situation, such as retailers, e-commerce businesses, and shippers with a warehousing revenue stream. Many innovative technologies are centered on the Internet of Things (IOT), sensors and devices that enable real-time data location and visibility. Additionally, blockchain is gaining traction as a potential shipping disruptor. While there isn't a solidified blockchain solution yet, companies like IBM and Accenture are investing heavily into building one.
Coordinating a proof-of-concept
These technologies can be valuable tools at your disposal, but before making a significant commitment, find a way to pilot a new shipping technology. Assemble a team including an internal project manager and an executive sponsor. Next, document the opportunities for improvement in your shipping office to determine what technologies might help solve these problems. Consider putting together an RFQ or RFP to solicit the costs and functionality of the solutions.
These technologies can be valuable tools at your disposal, but before making a significant commitment, find a way to pilot a new shipping technology.
Once a vendor is identified, negotiate a trial or proof-of-concept phase. In this phase, set goals and how the testing will be measured. Pick a shipping lane or an appropriate customer to trial the new shipping technology and thoroughly record the results, along with a robust retrospective review and comparative analysis.
If you have any questions or would like to discuss your technology systems, give us a call.