Field service needs are the key to choosing, and using, the right ERP solution
Field service management has distinct needs for ERP software — many solutions won't get you where you want to go. Understanding how field service differs from other functions and identifying your needs is the key to ERP selection and implementation.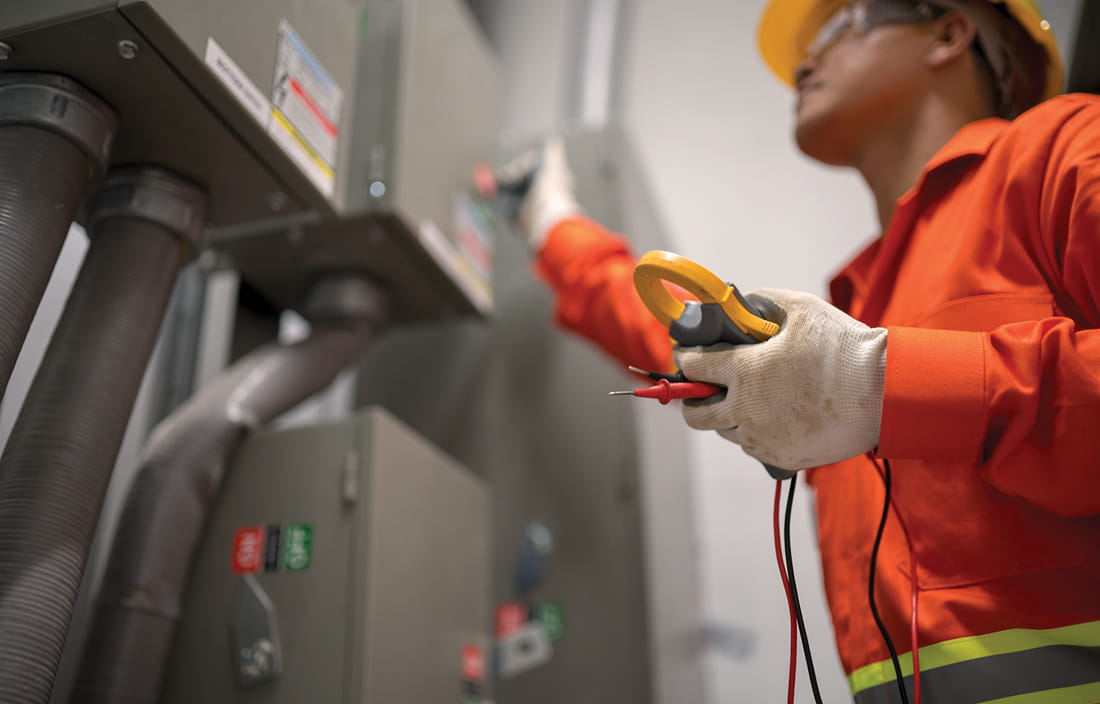 Field service management has distinct needs when it comes to choosing and using ERP software, and many products on the market simply won't cut it. That's why it's important to be clear about your requirements when selecting and implementing an ERP solution. The last thing you want is to make a significant investment in a new platform only to find out it doesn't effectively provide the functionality you need for your specific business processes and operations.
So, what's so special about field service? 
Historically, ERP grew out of manufacturers' needs to plan material purchases to make products. It expanded over many years to cover a wider set of business functions, such as financials, HR, sales, and production management and distribution, but most of the leading ERP software vendors built their businesses on servicing the needs of their manufacturing and distribution customers.
The last thing you want is to make a significant investment in a new platform only to find out it doesn't effectively provide the functionality you need.
Unlike manufacturing, which focuses on activity within the factory, field service operations focus on managing activities outside the company's offices. Managing field services involves mobilizing the right skilled personnel and the right parts and equipment — and getting them to the appropriate service delivery location at the right time.
Efficient dispatch
To efficiently deploy resources, field service businesses use dispatchers and location awareness to route personnel and other assets to the work site in a way that uses resources most efficiently. For example, dispatch activity often involves scheduling service appointments to minimize unnecessary travel time while still meeting customers' expectations. This also often requires tracking of rolling stock — inventory on vehicles in the field.
Mobility complicates matters
Mobility brings with it a whole new level of technology and communications needs. Field service solutions may require integration with other field-related services and technologies, such as geofencing, onboard vehicle diagnostics, rental management, fleet messaging, and fuel card integration. Transactions such as generating invoices, work orders, and tickets, and collecting customer signatures are ideally completed in the field through a mobile application, with this information updated in the system immediately.
Mobility brings with it a whole new level of technology and communications needs.
Status updates, confirmation of job completion, and rerouting of personnel and equipment to a different location for emergency service also require real-time communications. But since team members are out in the field, not down the hall, solutions must function in offline mode, too, when cellular and internet connectivity isn't available or reliable.
Integrating subcontractors
Field service work can also involve a mix of employees and contractors along with the need to comply with work rules. Subcontractor access to field service software may be necessary to carry out work, and determining the appropriate permission levels — function by function, role by role — is critical. Time and attendance requirements also can be complex, since it's often necessary for workers' time to be coded to both projects and specific roles. The same worker, for instance, may need to have time coded to different roles on the same project on the same day. There are other complexities to consider, such as handling of per diems and compliance with union and Department of Transportation hours-of-service rules.
Accessing customer and product information
Field service often needs access to detailed customer and product information to effectively serve the customer. Warranty records, service contracts, open service orders and service history, contact and customer history, the exact configuration of the equipment to be serviced, and access to installation and maintenance manuals may be needed to provide efficient, quality service.
Managing and deploying assets
Assets used in delivering field service can be complex, and field service operations may require the ability to control the bill of material for the asset, support light assembly or kitting needs, manage installations, and test and perform rework and support teardown and rebuild. Tracking of loaners and rentals along with rental billing is another common, and distinct, need.
Understanding and driving profitability
Calculating overall profitability of service operations requires the ability to measure profitability at many levels, including service, job, and project. Field service often involves a mix of planned preventive services and emergency repairs or replacements, and these services can be provided under various agreements — a la carte, under contract, subscription, and warranty plans, or as a combination of covered and uncovered services and parts. These factors all drive complex billing and revenue recognition needs.
A good ERP system can bring relevant upsell suggestions to technicians' attention.
Individuals delivering service may have opportunities, and be encouraged, to sell additional services, and a good ERP system can bring relevant upsell suggestions to technicians' attention. The sales treatment of field services can involve complex commission structures and commission calculations based on many variables, including type of service, type of account, parts, services, service contracts, and more.
The bottom line for field service ERP 
Businesses of any type with significant field service operations need solutions built to address their particular needs. The good news is potential solutions exist. Depending on the needs of other functional areas of your business and the state of your existing solution, field service modules and ERP solutions with a field service bolt-on solution could be options.
The first step is to think carefully about your specific processes and needs. Take the time to assess both your field service requirements and how they dovetail with other parts of the business, service delivery efficiency, and of course, profitable growth.
Plante Moran's business technology advisory consultants can help you assess your business's needs and select and implement the best software for your field service management function.