WRI ® Pulse Survey: Customer-supplier relations tested during the pandemic
According to the latest Working Relations Index® (WRI) Pulse Survey, customer/supplier trust and commitment to long-term supplier viability have been tested and weakened during the COVID-19 pandemic. Our experts share best practices to help OEMs and suppliers emerge stronger together.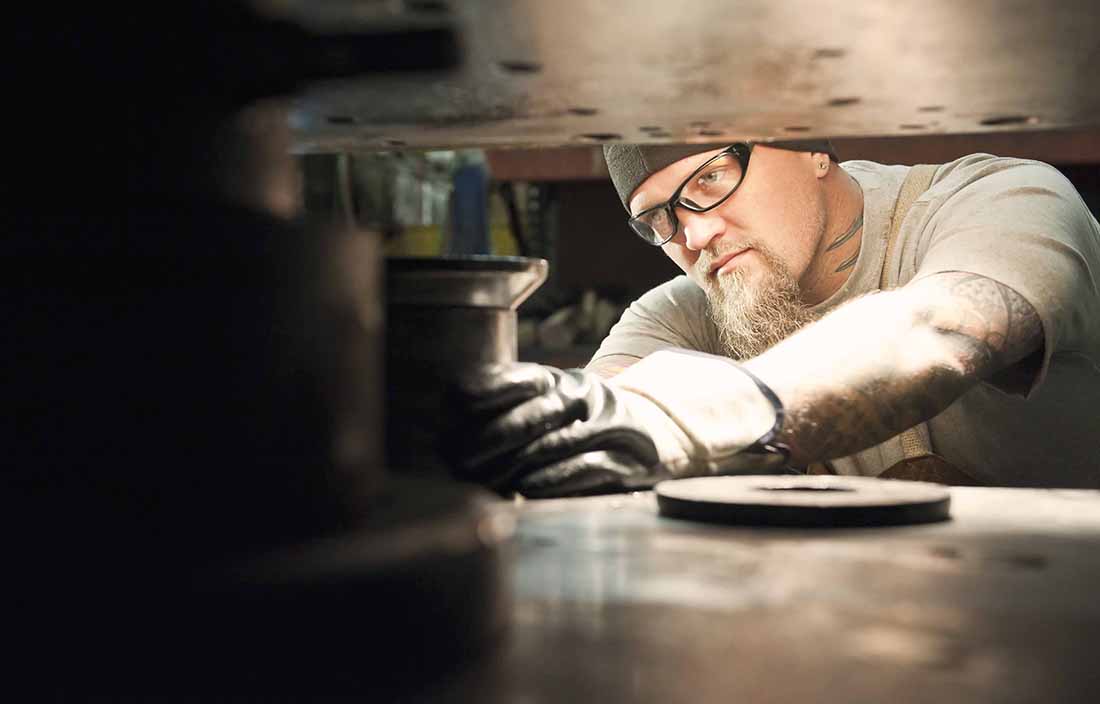 The North American automotive supply chain has a history of being hardened by crises related to business cycles and frequent supply chain disruptions. However, the COVID-19 pandemic of 2020 has truly tested its resilience. It started with a virtually complete shutdown in March and April and, six months later, the industry was running at near-2019 levels — all while keeping its workforce and customer base protected from COVID-19 infection rates that were climbing along with the production schedules.
The industry survived, but the working relationships between vehicle manufacturers and direct suppliers became stressed. According to a recent Plante Moran WRI® Pulse Survey, three important measures — trust, commitment to long-term viability, and effective contract structures — were tested and weakened.
Measuring trust and business opportunity
The survey was sent to the 840 respondents of the North American Automotive OEM – Tier 1 Supplier WRI Study, asking them to judge their customer experiences pre- and post-shutdown. Of this number, 265 surveys were returned (a 32% response rate) from executives having experiences with multiple customers. This resulted in collecting information on 653 buying situations between a supplier and an original equipment manufacturer (OEM).
The WRI is unique in that it captures the tangible and intangible elements that make up a commercial relationship. These elements entail trust, communication, assistance, hindrance, and business opportunity. The current survey focused on two elements that are highly correlated to the WRI: trust and business opportunity. Attributes were measured on a 1 (to a very little or no extent) to 5 (to a very great extent) scale.
Three important measures — trust, commitment to long-term viability, and effective contract structures — were tested and weakened.
The first — commercial trust — consists, in turn, of three key elements between the parties: legitimate expectations, fulfilled commitments, and information exchange. The suppliers indicated that over the past nine months, trust in the customer declined as need exaggeration increased, commitments dropped off, and information obstruction increased.
Business opportunity — another variable that's highly correlated to the WRI — is also under pressure. The question, "Do you believe the OEM is concerned that your business succeeds?" dropped from a rating of 2.90 for the first-quarter base comparison to 2.79 for the current reference.
In probing the variable, "Does the OEM live up to the spirit of its commitments?" suppliers also pulled back their judgment from 3.14 to a 3.00.
The following chart shows the results of the six key questions asked in the survey.
Overall
1Q & before
3Q to current
Mean
Mean
Supplier trust of the OEM.
3.31
3.18
The OEM exaggerates needs to get what it desires.
3.10
3.14
The OEM promises to do things, even if they apparently have no intention of following through.
2.50
2.54
You believe the OEM obstructs important info from your firm.
2.32
2.36
You believe the OEM is concerned that your business succeeds.
2.90
2.79
The OEM lives up to the spirit of its commitments.
3.14
3.00
Scale
1: To a very little or no extent; 2: To a little extent; 3: To some extent; 4: To a great extent; 5: To a very great extent

Best-practice ideas
The survey asked suppliers to identify best practices that they felt would help improve OEM/supplier relations during the COVID-19 health crisis. While the quantitative results of the survey showed relations are stressed, with over 650 buying situations represented in the responses, the suppliers did identify best practices that emerged out of the crisis. As we reviewed the numerous comments, six key best-practice areas along with underlying, specific central tendencies emerged. Companies — inside and outside the automotive industry — can take these observations and instill them into their own customer-supplier practices and policies. The best practices are summarized below:
Communication frequency & quality: Deliver a fixed cadence of cross-functional communication that extends beyond a discussion of the numbers and public domain information to share best practices on how other suppliers are handling various manpower and HR-related issues.
Communication methods & technology: Leverage electronic communication for routine meetings and on-site reviews. Experiences reported by survey respondents indicate that a large portion of the work can be done without travel, thereby providing another element of safety improvement as participants spend less time traveling via road or air.
Communication level of specificity: Include upper management and encourage open-forum sharing of concerns with particular attention to order quantities and willingness to adjust to help with capacity constraints.
Employee safety & HR-related actions: Collaborate closely and share best practices to enable more "first-to-mark opportunities," leverage supplier expertise, and implement tactical monitoring of the number of quarantined employees to protect production launch dates.
Risk mitigation: Assess how the pandemic has potentially impacted operations, finances, production and operative conditions, and staff health and security through an open, direct, and trust-filled exchange of information. Ensure suppliers have sufficient information to assess the whole situation, understand what to expect, reinforce protocols and risk assessment, and be better prepared to face the whole contingency. Avoid putting heavy pressure on suppliers or requiring ongoing highly detailed status updates as they manage operations through the pandemic.
Financial support & cost containment: Support suppliers' tactical operations data analysis and reporting teams by providing detailed logistics information to help minimize shipping costs and mitigate the challenges of sourcing product overseas.
Companies — inside and outside the automotive industry — can take these observations and instill them into their own customer-supplier practices and policies.
The survey team has passed these best practices to the OEMs and suppliers to consider during times of crisis and when operations return to a post-pandemic "new normal." Some are simple and intuitive. Others require an "industry workaround mentality," and will be harder to institutionalize.
In summary
This pulse survey shows that — at the midpoint check-in between the 2020 and 2021 WRI studies — the momentum of improving pre-pandemic customer-supplier working relationships is at risk of being interrupted by the COVID-19 health crisis. The opportunity is now to introduce and institutionalize the best practices suppliers have identified to improve the effectiveness of the automotive value chain.
For more information on how your supply chain can benefit from the Plante Moran Working Relations Index or help planning your strategy, give us a call.
---
Are you ready for the future of mobility? It's time to rethink your business model and adopt new strategies. Find out how our future mobility experts can help drive your company in the right direction.
---