Supplier relations are complex and dynamic, influencing product development, cost competitiveness, quality, and more. Here's how our North American OEM-Supplier Working Relations Index® study can help you hear the voice of your suppliers.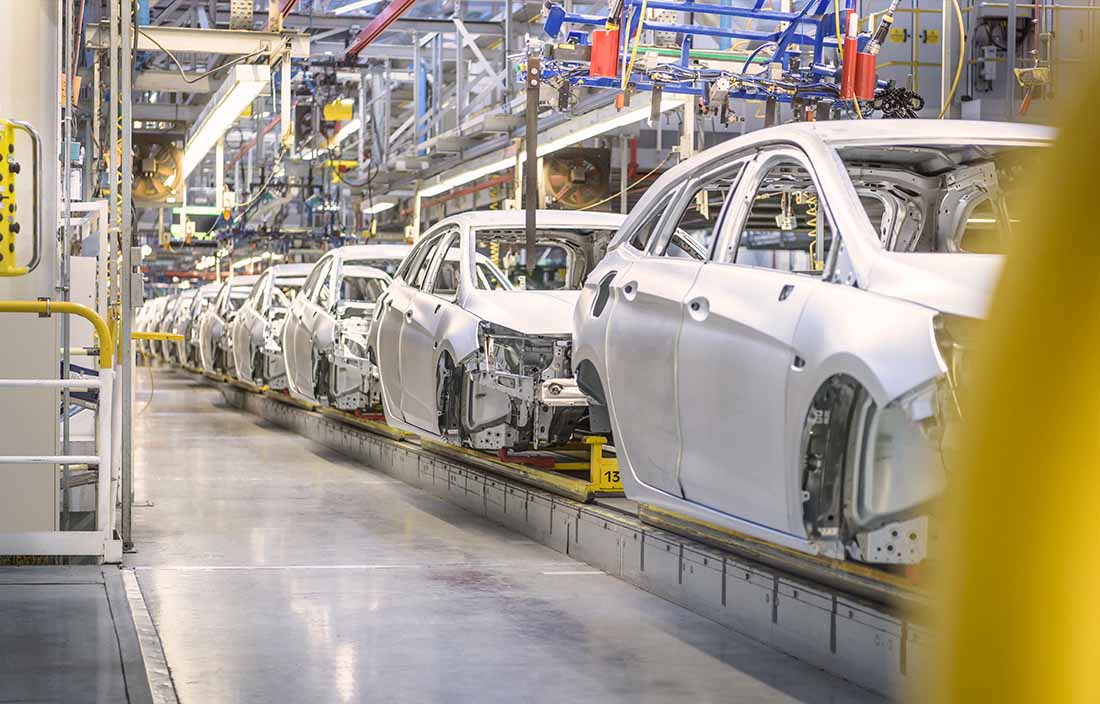 By definition, supplier relations encompass the attitudes and behaviors a customer and a supplier bring to one another as they conduct business. In practice, supplier relations are complex and dynamic. Since it's not unusual for suppliers to contribute 60 percent or more of the value of a manufactured product, smart OEMs are always thinking about how to benchmark the true voice of their suppliers.
Are your supplier-related practices supporting — or detracting from — product development, cost competitiveness, quality, risk mitigation, and corporate sustainability strategies? Our North American OEM-Supplier Working Relations Index® (WRI®) establishes a benchmark and helps you answer this critical question.
The Plante Moran WRI® is based on three principles:
Time-tested and academically rigorous questions to quantify individual and corporate qualitative factors, creating a fact-based, data-rich index.
Anonymous and confidential responses to allow honest evaluation while respecting commercial and individual relationships.
Consistency and relevancy to allow year-to-year benchmarking and industrywide progress as well as adaptation to new product and geographic markets over time.
With these principles at its core, the WRI® brings you honest input from your supply base about your buyers' knowledge base, communication effectiveness, response timeliness, perceived integrity, and more. Participating in a WRI® study also quantifies your suppliers' response to corporatewide business practices implemented by your purchasing organization, such as contractual terms and conditions, payment timeliness, and warranty and other chargeback systems.
You can then use this actionable voice-of-the-supplier information to drive improvements in every process a supplier influences — including new technology commercialization support, new product launch readiness, and warranty reserve reduction. In short, you gain data to help you improve the timeliness, cost, and quality of every interaction between your company and its supply base.
Use WRI® data to:
Set annual performance objectives at an organizational or individual level.
Track year-over-year improvements in critical purchasing performance metrics.
Establish supplier council and workstream efforts.
And, with industrywide data, you can measure your company's supplier relationship performance against your competitors'. This is critical if your industry faces supplier capacity constraints as it's natural for suppliers to gravitate to customers that are less costly to serve, offering larger margins, sometimes even with equal or lower prices. Improving supplier relations reduces capacity allocation risk and assures your company is supported by the supply base of your choice.

Participation in the WRI® is time- and cost-effective. Set-up requires an initial consultation, confidential exchange of supplier contact information, and creation of the online survey document to fit your needs and objectives. Your suppliers take the survey through a secure, online survey tool.

Plante Moran staff performs the data and comment analysis and provides you with a final report and review presentation. From start to finish, the entire process takes two to three months, depending on the size and responsiveness of the supply base.

For additional information and to discuss how the Plante Moran WRI® can be an asset to your company, please give us a call.