Five steps to drive value from your cloud migration
A successful cloud migration strategy can help you channel the true power of your technology, data, and people and — done right — drive improvements organization-wide, from analytics to digital transformation and everything in between. Start with these five considerations.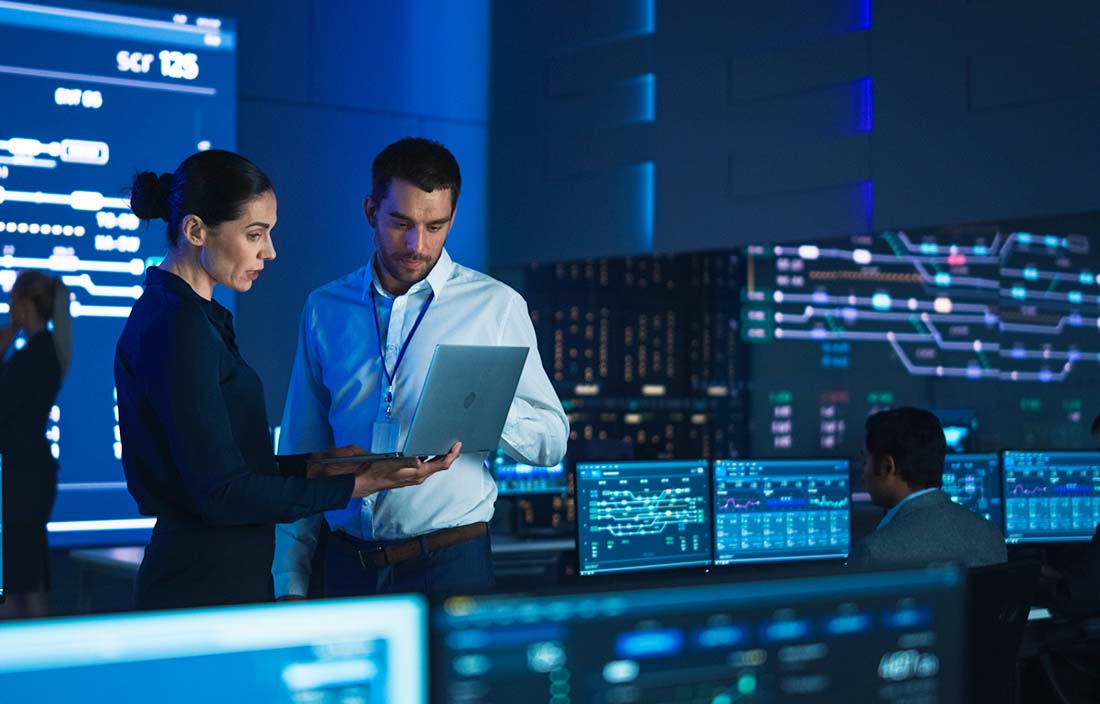 For organizations still debating whether to move to the cloud, time may be running out. Gartner predicts that more than 85% of companies will embrace a cloud-first principle by 2025 — and those that don't won't be able to fully deliver on their digital strategies. As one Gartner VP put it, "There is no business strategy without a cloud strategy … anything noncloud will be considered legacy." This explosive growth aligns with the trend we're seeing among Plante Moran clients, who are recognizing the tremendous business value that cloud adoption can unlock for their organizations. A successful cloud strategy can improve business analytics,
support digital transformation goals
, minimize regulatory and cyber risks, increase value of IT spend, and equip leaders to make data-based decisions that position a company for scalability, increased profits, and growth.
Of course, merely moving data into the cloud isn't a strategy, nor is simply "lifting and shifting" current on-premises resources. If you want to reap the benefits of the cloud, you need to do upfront planning, define your goals, and prepare for post-implementation success.
If you want to reap the benefits of the cloud, you need to do upfront planning, define your goals, and prepare for post-implementation success.
We typically meet clients at one of the following stages in their cloud migration journey — each of which is crucial to its long-term success.
1. Begin with the end in mind
It's always critical to identify the business outcomes you expect from a digital initiative, and cloud migration is no exception. There's no one-size-fits-all approach to cloud adoption, and "the cloud" is ultimately what you choose to make it. Take the time to ask meaningful and probing questions of your organization. What problems are you trying to solve across your enterprise? Are you running software that won't be supported on-premise two years from now? Do you want all of your suppliers to be digitally processed and paid? Are you looking for real-time data analytics to track productivity or better manage inventory? Do you need a better disaster recovery plan?
Including leaders from operations, sales, purchasing, risk management, and other functions will help you round out your thinking and set goals that drive value aligned with your business objectives. Determining the "why" and critical success measures upfront will help the entire organization realize the value and necessity of a cloud migration.
2. Take stock of your current environment
With your business goals in mind, start taking an inventory of your IT structure and systems to identify the services and resources you'll need as you design your cloud strategy. Are your on-premise hardware and servers keeping up with your organization's growth projections, or would you need to purchase additional equipment to increase capacity? Having workloads in the cloud enables you to respond to demands quickly and deploy resources when necessary, rather than paying for redundant or underutilized resources.
Do you have mission-critical data housed in data centers struggling with outages or exposed to natural disasters? Do you have meaningful and measurable service-level agreements for your IT infrastructure? Most cloud vendors guarantee 99% operational uptime and can take responsibility for backups and disaster recovery. By seeing your IT structure and systems through the lens of your business objectives, you'll have a clearer idea what you need from the cloud and how to prioritize the steps on your migration journey.
3. Plan for organizational change
Migrating to the cloud is an incremental, iterative process that will require your organization to reevaluate processes, resources, and skill sets along the way. For example, shifting to cloud-based services can free IT departments to act as true strategic partners to the business and pivot from building IT services to brokering them through the use of cloud-based technologies. If your IT staff currently spends much of their time on maintaining and troubleshooting on-premises systems, they'll need training to acquire new skills and learn to advise which cloud-based tools will drive the most value for business owners. Departments outside of IT will also be affected. Employees may have developed custom workarounds to fill the gaps in legacy systems and could be resistant to disrupting comfortable processes that they've used for years.
The vast array of powerful analytics available in the cloud also raises the bar for managers to think more strategically about their team's performance and learn to ask questions that can uncover actionable business insights. As you prepare to migrate to the cloud, be sure affected employees understand the value behind the move and are equipped with the information, training, and tools they need to succeed in a cloud-based environment.
4. Design a cloud migration plan that supports your business and digital transformation goals
Your organization's objectives, IT readiness, budget, and appetite for change will influence how you structure your migration plan, but two decision points are universal to cloud migration:
Choose a service model (public, private, or hybrid). With a public cloud, all hardware, software, and infrastructure are owned and managed by the third-party cloud provider (e.g., Microsoft, Amazon, Google) and are shared by multiple organizations. Public clouds are low-cost, maintenance-free, highly scalable, and incredibly reliable. In a private cloud, the services and infrastructure are always maintained on a private network and all hardware and software is dedicated to your organization. Private clouds offer more control, customization, and flexibility in most circumstances. A hybrid cloud seeks to deliver the best of both worlds. Organizations can choose to run certain workloads in the public cloud while keeping highly sensitive data or low-latency applications in their own data center's private cloud.
Choose a deployment model (IaaS, PaaS, or SaaS). Infrastructure as a Service (IaaS) mimics a traditional data center infrastructure: basically, you rent servers, storage, networks, and operating systems from a cloud provider on a pay-as-you-go basis. Platform as a Service (PaaS) includes operational management, hardware, and software in an on-demand environment for your organization to develop, test, and manage software applications. Software as a Service (SaaS) is a ready-made application delivered over the internet, typically on a subscription basis with nearly limitless scalability. Dropbox, Salesforce, Zoom, and Microsoft 365 are common examples of SaaS.
Your organization's objectives, IT readiness, budget, and appetite for change will influence how you structure your migration plan
The choice of service and deployment models is complex and spans many considerations, including the mix of cloud models, financial objectives, security, compliance, organizational capabilities, and much more. Many organizations opt to consult an objective third-party advisor to help compare cloud solutions and determine which providers align best with their business objectives.
5. Implement and deliver ongoing value
Even an incremental cloud migration requires diligent execution. You'll need to shut down redundant systems, switch to production mode of cloud-based apps, ensure data continuity, assess its security, launch new metrics, train your users and IT staff, and more. A proven implementation plan and governance model can help set the stage for sustained success as your migration efforts continue. Along the way, new opportunities to deliver value will unfold. As more data and workstreams are added to the cloud, they may unlock new AI-powered tools, analytics capabilities, cybersecurity features, and more that simply aren't possible for a middle market organization to do on-premises.
A proven implementation plan and governance model can help set the stage for sustained success as your migration efforts continue.
The business value of cloud migration — something that might have seemed hard to define in your earliest meetings — will become tangible through new management dashboards, transparent data, and unprecedented visibility into your operational performance. You can keep that momentum going throughout your migration and beyond. Measure your progress regularly with KPIs that link the use of cloud services to business outcomes and value and ensure that your newly strategic IT team meets regularly with operations to know which cloud capabilities can address their challenges.
Opportunity starts with strategy
A well-planned and intentionally executed cloud strategy can help organizations not only reach their digital transformation goals but also achieve business outcomes that deliver ongoing value. Remember, the transition to the cloud is a journey, not a destination. Wherever you are on that journey, we are here to help.
---
Unlock cross-functional intelligence and maximize cost savings. Plante Moran's Cloud Strategy Assessment shows you how.
---