Increase EBITDA by optimizing portfolio company operations
Private equity groups are facing new challenges to provide returns to investors, and go-to strategies for increasing EBITDA aren't as effective. With longer hold periods, many PEGs are taking a different tack: strengthening operational performance to increase production throughput.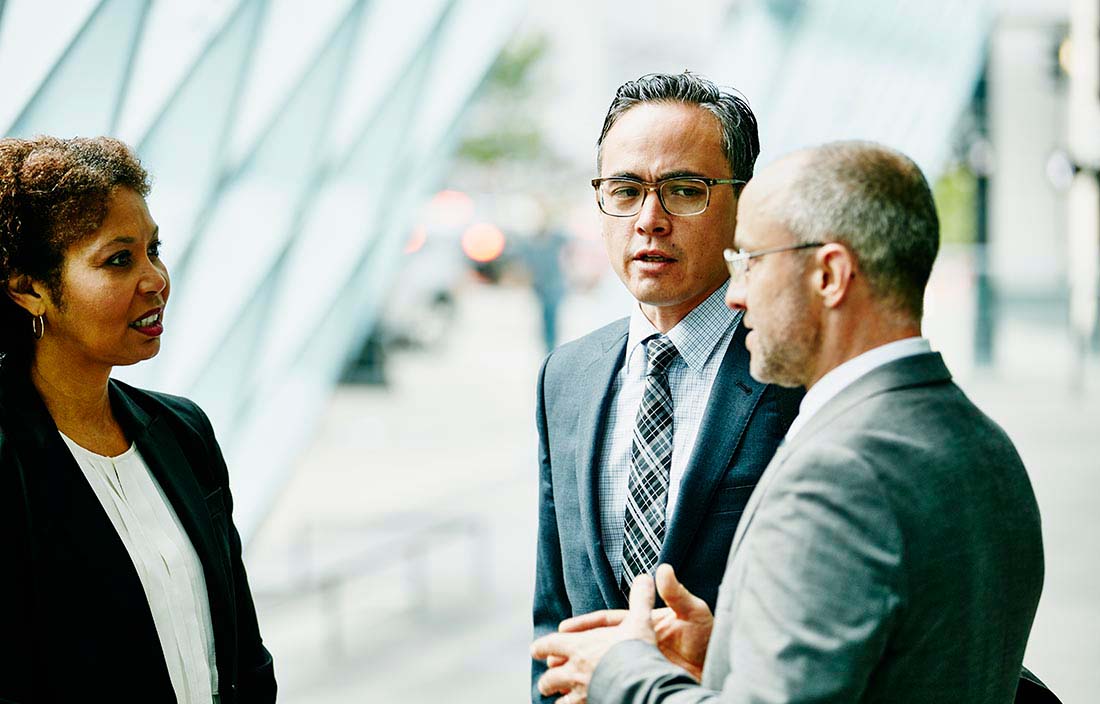 Private equity firms are facing new challenges to provide returns in a challenging economic environment. Increased competition and higher valuations make acquisitions more expensive. Regulatory and tax changes and increased government scrutiny also are having a significant impact. The slow-down in multiples growth, IPOs, and M&A activity limit exit opportunities, while economic uncertainty due to trade tensions, geopolitical risks, and interest rate fluctuations impact portfolio company performance. All told, PE groups are finding it harder to achieve their investment objectives.
To drive value creation and provide investor returns, PEGs often turn to tried-and-true tactics: increasing EBITDA through bolt-on acquisitions or product price increases. But when it comes to value creation in the current environment, tried-and-true is no longer a fail-safe strategy. Price increases may make the portfolio company's products uncompetitive, and bolt-on targets are getting harder to find.
But when it comes to value creation in the current environment, tried-and-true is no longer a fail-safe strategy.
Operations improvement for near-term impact and longer-term value creation
Given today's longer hold periods, many PE firms are finding a more effective approach to increasing EBITDA: strengthening operational performance and, more specifically, increasing production throughput. Optimizing throughput enables a manufacturer to produce more with its existing people and equipment, leading to cost-per-unit reductions. Throughput optimization, in other words, delivers top-line growth that falls right to the bottom line.
Optimizing throughput is a strategy that can work for a wide range of manufacturers, from consumer goods and technology to food and beverage and automotive. It often doesn't take long to start seeing results — quick-hit actions can lead to almost immediate changes and benefits. Other actions, such as training initiatives, modifying processes, or obtaining new equipment might take slightly longer — in the 90- to 120-day (or longer) range.
Strengthening operations by increasing throughput requires a deliberate, structured approach and the right expertise to spot hidden productivity killers, gather and analyze data, and translate the findings into actions that move key performance drivers. Let's dig deeper.
Strengthening operations by increasing throughput requires a deliberate, structured approach and the right expertise to spot hidden productivity killers.
Key performance drivers of operational efficiency
Increasing production throughput starts with investigating three key and intersecting performance drivers — and we mean all three, not any one in isolation.
Infrastructure and materials: This encompasses understanding your plant and equipment and their configuration — how the equipment is designed to perform, how equipment is laid out, raw material and finished product flows, line speeds, preventive maintenance programs, and management systems.
Performance and operational efficiency: This includes KPIs, current and past challenges and initiatives, and performance issues. Put another way, given your existing infrastructure and flow, how are you performing? Is machine efficiency low or high, and why? What has the business done in the past to improve, and how does that inform the current challenges?
People: Are the right people performing the right roles, enabled by the right tools? Are effective training programs, standard operating procedures, and work instructions in place?
Common production throughput problems
Within these three categories of key drivers, common issues emerge. Again and again, we see companies struggle with the same issues that suppress throughput. Are any of the following getting in the way of your overall operational effectiveness?
Poor line design
Plant floor and line configurations often aren't designated in ways that allow product to flow seamlessly. Look out for:
Mismatched equipment speeds along the line.
Lack of accumulation points between stations.
Nameplate speed not accounted for by planners and production managers.
Unexplained bottlenecks.
Macro downtime events
These are events that cause your line to go down for more than a few minutes. Look out for:
Line shutdowns at lunchtime and breaks — stopping the line for a 30-minute lunch can mean nearly an hour of downtime until the line is restarted and back up to speed.
Cold shutdowns during shift changes.
Lines stopped for quality assurance testing.
Equipment failures that halt operations.
Lack of equipment preventive maintenance programs.
Micro downtime events
Extremely hard to detect, micro downtime events last from a few seconds to minutes, and they're an underestimated driver of throughput problems. Continuous stops and restarts mean equipment never runs at its optimum speed. Look out for:
Frequent material jams that stop the line.
Brief but frequent equipment stops and starts with no quickly discernible cause (often due to improperly positioned sensors.)
Inconsistent performance due to ongoing line adjustments.
Extremely hard to detect, micro downtime events last from a few seconds to minutes, and they're an underestimated driver of throughput problems.
Material-related throughput problems
Consistency and quality of raw materials can cause equipment slowdowns that require near-constant adjustments. Look out for:
Multiple suppliers of raw materials and inconsistencies among them.
Trial-and-error approaches to machine adjustment.
SOPs that don't spell out specific adjustments required to account for raw material variation.
People-related throughput issues
Your production results are only as good as your people. Look out for:
High turnover leading to untrained and less experienced operators.
Limited supervision availability to provide guidance and decision-making.
Mismatch between skills required and skills available to effectively operate and maintain equipment.
Throughput analysis
Analyzing data and reconciling it with plant-floor observations, identifying root causes, and translating findings into meaningful short- and longer-term actions to optimize throughput takes focus and particular expertise. It takes a deep understanding of historical performance, staffing plans, improvement initiatives, and capital expenditure plans. It takes working alongside line managers and operators to grasp line details and daily routines. It takes close observation of line performance to identify micro downtime and other events. And it requires gathering and analyzing data online speeds, staffing, throughput, and quality. It's a lot.
Companies can do all of this internally, but it takes time, which usually is in short supply. When staff are trying to get product out, maintenance and engineering teams are putting out fires, and supervisors are doing their jobs, it's nearly impossible to bring the necessary degree of focus. PEG operations managers too are pressed to bring their undivided attention when they work with multiple portfolio companies.
Seeing short-term throughput optimization results
A structured and disciplined approach to throughput optimization can deliver rapid and significant changes. Take the contract manufacturer struggling to meet its customers' production targets. A close analysis identified five key actions to improve performance drivers led to a doubling of line productivity and an overall equipment effectiveness increase from 30 to 60%, with minimal investment. The improvements led to an additional $11 million in revenue and $6 million in EBITDA.
Or consider the Tier 1 auto parts supplier challenged to meet a customer's production and quality targets. The manufactured parts required rework by a third party, adding logistical complexity and cost. Within eight weeks, the business increased throughput by 20%, resolved design and manufacturing issues, and identified the steps and timeline to eliminate the rework.
As a final example, take the OEM with a long history of producing an advanced product at low volumes and without accurate bills of materials, work instructions, and other items in place. With the introduction of a new product and a surge in demand, the company needed to quickly expand throughput. By putting those items in place, identifying bottlenecks, and reducing interruptions, the business doubled production without adding staff or production time.
Don't let today's uncertainty and challenging landscape stymie value creation and investor returns. With longer holds, strengthening operations performance by increasing throughput can offer an effective strategy for boosting EBITDA without significant outlays. A structured approach, focus, and the right expertise can help your investment team as it works to achieve its investment objectives.