Is your head in the cloud?
Did you know there are four basic types of cloud services? Here's what you need to know to choose the right solution for your organization.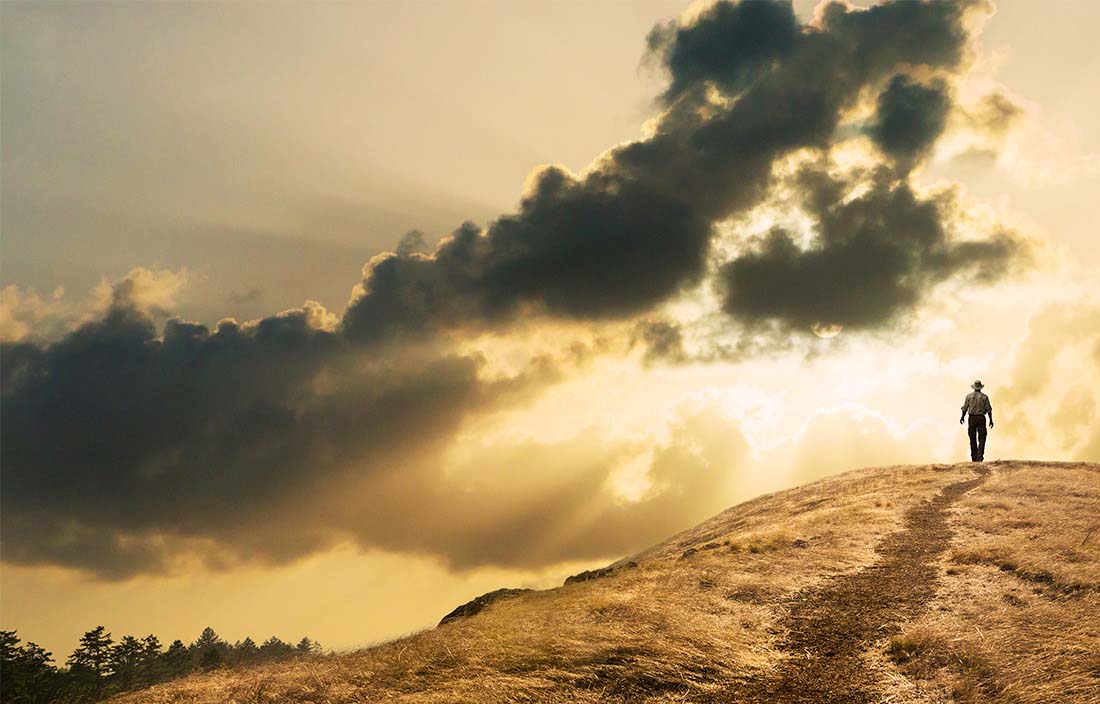 Do you shop online? Use social networking applications like Facebook? Then chances are, you've used cloud computing. Although many of us may be unfamiliar with the term, cloud computing has become a part of our day-to-day lives, and it's growing rapidly in the business arena.
Cloud computing occurs when a third party provides convenient, on-demand access to services, applications, data storage, or servers over a network that draws from a shared pool of resources that can be configured to meet your operational or technology requirements. The model is often referred to as having a "one-to-many" or "multi-tenant" architecture. As opposed to every organization having to purchase, install, and maintain an application or infrastructure on-site as well as acquire the corresponding hardware, the expense is now shared across a large number of subscribers.
Cloud computing provides organizations with "pay-as-you-go" information technology (IT) services, allowing organizations to benefit from these resources when they're needed. The subscription fee can be based on the number of users, transactions, modules, and/or capacity used and typically includes the cost of the software, the hardware, and the support. This traditional definition of cloud computing has been expanded by some to include any software or service housed outside of your own organization. To fit the true definition, the application must be scalable, be hosted in a multi-tenant environment and include a pay-as-you-go option.
With cloud computing, IT budgets may become leaner and much simpler, because resources that aren't continually in full use are only paid for when they're used. Cloud resources may decrease capital and operational expenses while increasing an organization's agility, enabling it to respond almost immediately to an increase or decrease in demand.
There are four basic types of cloud services: Software as a Service (SaaS); Platform as a Service (PaaS); Infrastructure as a Service (IaaS); and Business Processes as a Service (BPaaS). Organizations using cloud computing will typically start with one type of service and expand to others once they understand the value.
Software as a Service (SaaS): Support for day-to-day activities
There are a wide variety of cloud software applications available to choose from, ranging from desktop productivity tools such as e-mail, word-processing, and web-conferencing to entire enterprise-wide resource planning (ERP) systems that encompass every function in the organization. Using the Internet for communication is now so widespread and universally accepted that more and more companies are putting these types of applications into the cloud rather than buying licenses and maintaining the software onsite. ERP systems, which are traditionally very expensive to license, install, and maintain onsite, are particularly good candidates to move into the cloud, where the low subscription fee covers software, upgrades, maintenance, data storage and infrastructure. The global nature of the Internet allows for ubiquitous access to the company's resources, resulting in a whole new level of communication and collaboration within and between organizations. End users are free to access the applications anytime and anywhere using a variety of mobile devices. (Examples include hosted Exchange and Salesforce for CRM.)
Platform as a Service (PaaS): Develop and run applications online
Using a cloud-based platform allows developers to quickly develop, test, deploy, and host online applications using a third-party infrastructure. PaaS has leveled the playing field in terms of capital and infrastructure availability and is hardware independent, which has paved the way for rapid innovation and easier entry into new applications for players of all sizes. (Google App Engine is an example of PaaS.)
Infrastructure as a Service (IaaS): Increased processing power and storage when you need it
Rather than adding in-house capacity by investing in more servers, disk storage, backup equipment and data centers, cloud computing allows organizations to tap into virtually unlimited processing power, network bandwidth, and storage on an on-demand basis. Providers can allocate storage, servers, and even virtual PCs within hours, leveraging a large pool of shared resources that can accommodate the fluctuating demand from customers. They can provide new systems for a new project, additional capacity on a short term basis or recovery for systems in a disaster. Additionally, IaaS is frequently for backup purposes. (Amazon Elastic Compute Cloud [Amazon EC2] is an example of IaaS.)
Business Process as a Service (BPaaS): Outsource your non-core business functions
Entire business processes, including end-to-end support, can be managed by a third party on the Internet. Non-core support functions are typically the primary candidates to be migrated into the cloud as entire business processes, resulting in large savings opportunities from both an IT and personnel perspective. An example that most people would be familiar with is PayPal, which manages consumer micro-payments for online companies. Payroll is another service that is gaining momentum online, particularly for companies with facilities that are geographically dispersed. (ADP Payroll is an example of BPaas.)
In conclusion
As with any major strategy, it's important to understand the risks that are associated with the different types of cloud computing options and what can be done to mitigate them. Security, availability, and performance are consistently listed as the top concerns by business and IT experts. Implementation concerns may include complexity of legacy system migration, training, and compliance, all factors that must be taken into consideration when deciding whether the use of a cloud solution is right for your organization. It's worth noting, however, that cloud providers have made huge strides in addressing these concerns.
Once the risks have been addressed, the benefits to be realized can be significant. Start-up costs are low, and there's virtually no capital investment required. The pay-as-you go model is perfect for customers that are only sporadic users or need the ability to scale their usage quickly. The speed of deployment with little to no commitment makes the cloud the ideal environment for businesses to test a new service or program with minimal investment. Acquisitions or divestitures are also greatly simplified when there no large scale in-house data centers and proprietary software applications. Most of the burdens are taken on by the providers, allowing in-house IT personnel to focus on providing service solutions, rather than technology.