When the efficient way is the best way: How healthcare providers innovate for success
A paradigm shift in health care is having a significant financial impact on organizations with fee-for-service business models. Improving efficiency can help — if you truly understand what it means.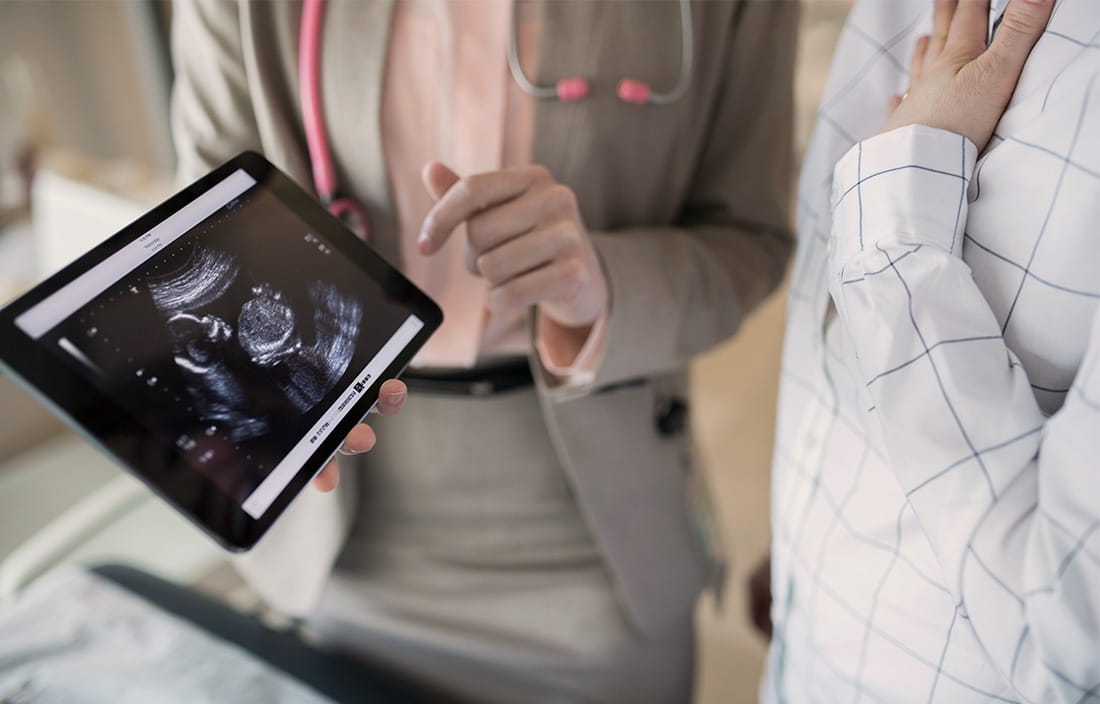 You hear it like a mantra in the halls of every business these days. Customers want higher quality at lower costs. Shareholders expect ever-increasing returns, and regulators expect compliance with an exploding number of regulations.
Nowhere is this phenomenon more pronounced than in healthcare, where the move is underway from a culture of treating the sick to one of promoting wellness. But the paradigm shift is having a significant financial impact on hospitals, doctor's offices, and other healthcare providers that have built their business models based on "fee for service." Medicare, Medicaid, and commercial payers are beginning to base more of their reimbursements on the quality of care provided rather than the quantity. With these shifts in reimbursements, providers will reap benefits in the long term for improving population health and lowering cost of care. But in the short term they're being squeezed by lower fee-for-service reimbursements and reduced utilization.
Innovative healthcare organizations are responding to these pressures by scrutinizing every process to find ways to improve efficiency as well as patient outcomes.
Dispelling myths of efficiency
Efficiency is one of those terms that everyone uses but few truly understand. Here, we dispel some of the most common misconceptions about process improvement.
Efficiency is not about cutting heads.
The word "efficiency" often evokes visions of brutal headcount reductions, but process improvement is about making the most out of the resources you already have — not slashing them.

Yes, streamlined processes often require fewer man-hours — but not always. Sometimes making a process more efficient requires more people. For example, a hospital might determine that nurses and doctors are spending too much time on administrative tasks. Hiring one more administrative professional could improve efficiency for as many as 10 caregivers, which will more than pay for the increased cost.

Where process improvement does reduce required labor, the goal is to redirect everyone's time to their highest and best use. In healthcare, this is known as having everyone "work at the top of their license."
Efficiency and quality are not opposite aims.
The word "efficiency" can bring to mind a mechanized assembly line stamping out identical products for mass consumption. How can such a concept be applied to something as personal as healthcare?

This misconception gets to the heart of what efficiency really is, and what it isn't. Efficiency means reducing waste in activities that don't add value to the ultimate product (in this case, patient health) and performing tasks that do add value with full integrity and attention to detail. In the realm of healthcare, quality is measured by improved health, as well as a positive patient experience.
"Efficient" is not the same as "quick."
By eliminating activities that don't add value to the final care outcome, more time and attention can be spent on activities that do add value. Speeding up a process, rather than improving it, can lead to cutting corners that ultimately cause costly problems down the line. This distinction is especially important in healthcare, where the implications of a misstep can, quite literally, be fatal.
There's more waste than you think.
To determine how much waste is in an organization, process improvement consultants look at the "value-add ratio" — or the proportion of activities that add value vs. activities that don't. In many cases, that ratio is startlingly low — often 30 percent or lower. Letting go of these wasteful activities can have dramatic bottom-line benefits.
Waste is not always obvious.
When something is in your face day in and day out, you stop seeing it. (Think of the billboards you drive by every day.) Managers report that when process improvement consultants lead them on "waste walks" through their own halls, it's like taking the blinders off. Suddenly they learn to see the waste that's been right in front of them all along.
Process improvement, alone, won't boost the top line.
Quite often efficient processes set the stage to increase revenue, but a number of other factors must converge to realize that potential revenue. For example, some hospitals have made orthopedic surgeries so efficient they can add a second surgery suite and double the number of surgeries one surgeon can perform in a day. But this strategy will only pay off in markets that can support a higher number of orthopedic surgeries.
Innovative healthcare organizations are responding to these pressures by scrutinizing every process to find ways to improve efficiency as well as patient outcomes.
Making efficiency stick
If people in your organization see process improvements as a "flavor of the day," they won't put those improvements into practice, and your organization will never reap the full benefits. To make process improvement sustainable:
Make sure everyone knows their role.
Everyone in the organization has a role in the process improvement journey. For executive leaders, that role is to communicate a clearly articulated mission of continuous improvement and make sure everyone has the resources they need to perform their tasks efficiently and well. Managers and staff are the ones on the front lines who know exactly how the processes work now and how to make them better.
Educate.
In many circumstances, an organization has the resources it needs to make a process more efficient, but it isn't using those resources optimally. For example, imagine a physical therapist walking the halls of a hospital to visit patients, but each time he arrives in a patient's room, that patient is occupied in some other activity. By looping all caregivers into the database that the hospital already uses to track patients before, during, and after surgery, the hospital can eliminate much of that therapist's wasted time and increase the number of patients he can see in a day.
Set expectations and manage performance.
To stay motivated, we all need to know what we're working toward. From big-picture goals (reducing the number of heart attacks in diabetic patients) to the many smaller objectives that lead to it (lower cholesterol), management must review and share individual, team, and organization-wide metrics. When numbers improve, celebrate the wins. And when those numbers falter, show staff your commitment to process improvement by revisiting and refining those processes.
Foster a culture of openness.
In times of great change — such as the one in which healthcare providers now find themselves — stagnation can be fatal. Ban the phrase "that's just how we do things here." Reward team members for challenging processes and looking at problems from new angles, and look outside your company's walls for innovations in other industries.
Learn how Geisinger Health System has become renowned for efficiency and innovation.