Partner sabbaticals: The gift of time
Every five years, partners take four consecutive weeks off. The break recharges their batteries — and offers developmental opportunities to the staff filling their shoes.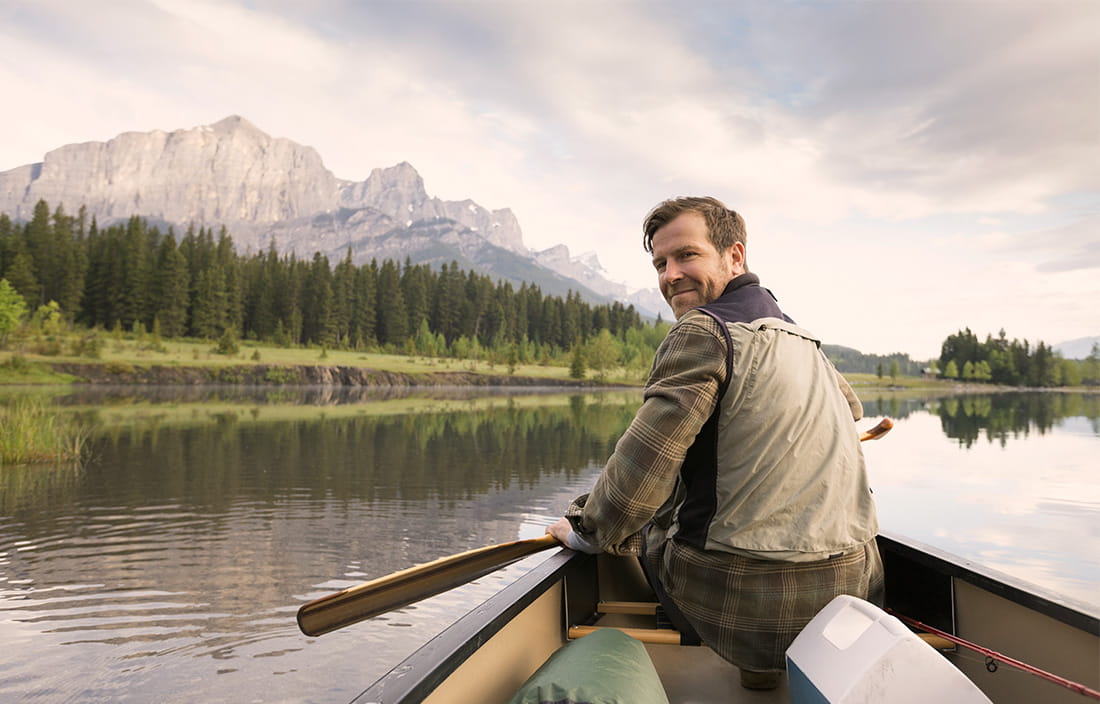 While most partners were excited about the program, upon its rollout, a few resisted. "What will my clients do without me?" one wondered aloud.
It turns out, they did just fine. Our clients loved the idea, and even those few dissenters began to come around. Because in addition to giving our very busy partners a chance to recharge their batteries and spend quality time with family and friends, the sabbatical also provided developmental opportunities for the staff who were stepping up while our partners were away. Plus—think about how much you prepare when you're only going to be gone for a week. This time away caused our partners to become even more organized, planning months in advance to ensure they could depart with no undue stress to our clients, their staff, or themselves.
Half the fun is planning for the sabbatical — all the possibilities. I've been fortunate to enjoy two over my career, and they were very different. For the first one, my wife, Mary, and I took our four kids to Italy for three weeks. In between the Vatican, the churches, and the museums, we rented a villa in Tuscany for a week. I had all of these activities planned for us, but my kids were charmed by the villa: "I can't believe we're actually allowed to be here," they said. "Can we just stay here?" So we did, and it was the best part of the trip. Having all of that downtime — we all really bonded.
Half the fun is planning for the sabbatical — all the possibilities.
For the second sabbatical, Mary suggested that we spend the month at our cottage up north. The more I thought about it, the more excited I became. And you know what? That uninterrupted time I was able to spend with my wife, Mary, and our children was invaluable. Just being together and enjoying each other's company—there's nothing better.
I was reminded of this recently when I spoke with two of our partners—Blake Roe and Rob Long—about their sabbaticals. I was planning to summarize them, but then I thought— why not let them tell their stories themselves? Here's Blake talking about his experience.
"While my family spent more than half of the sabbatical on beaches in exotic locations, one of the memories that sticks with me most occurred much closer to home. My 8-year-old son had just finished the second grade, and one of the topics they studied was fossils. While we were eating breakfast one morning, he told me about a state park about 15 minutes from home that was supposed to be a great place to dig around in the rocks. After breakfast, we threw a couple of small shovels in the car and took off, telling my wife we'd be back in an hour or so.
"I admit I can't say I'd ever made time to dig in the rocks on a whim with one of my sons. As we were rutting around, a strange thing happened — my cell phone went off. It hadn't rung much in the last couple of weeks, so it caught me off guard. It was my wife asking where we were. I told her, 'We're digging in the rocks; remember, I told you we'd be home in an hour or so.' Her answer was, 'Yes, I do remember, but that was 4 hours ago.' It's funny how time flies when you're bonding with one of your children, not wearing a watch, not answering emails, and not waiting for the phone to ring. We eventually made it back home when we reached the point where we were more interested in lunch than trilobites."
Great story, right? It shows the power of being able to truly disconnect from the technologies that are supposed to—and in many ways do—make our day-to-day lives easier but wind up occupying too much of them instead.
Here's Rob with his sabbatical story:
"My first sabbatical was in the summer of 2015. My family of four flew to Seattle and then spent three weeks driving a minivan to San Diego! Along the way we mixed in visits to seven national parks with hotel and apartment stays in four major cities. My most vivid memory was staying in a tent village at Yosemite for two nights (I wouldn't recommend it!), followed by three nights at a hotel on the beach in Santa Monica (much better!) — talk about two ends of the spectrum. We then flew back and wrapped up our vacation with a week in northern Michigan — a vacation from our vacation.
"But that's only where we went — not the best part of the story. My wife, Stacy, is also a professional, and we lead pretty hectic lives. I realized just how much I love spending time with my family: how much fun my wife I have just being together, how quickly my kids (then 11 and 12) are growing up, and how interesting they're becoming as individuals. Somewhere early in the trip I realized this is a moment in my family that all of us will remember, and I tried to really slow down and savor all of it. You miss things when you're rushing around, and we're certainly doing that. This trip gave me four weeks to slow down the clock — what a gift."
What a gift is right. There's nothing like the gift of time—especially uninterrupted time—with family.
So how about you? Does your company offer sabbaticals to its executive staff? Have you ever taken an uninterrupted month off? And in the spirit of summer vacations, what's your favorite travel destination? Mine is right here in Northern Michigan.