The FCPA: Enforcement enters a new era
The Trump administration continues to enforce the Foreign Corrupt Practices Act with penalties, steep fines, and multinational partnerships to prosecute offenders. Companies who want to do the right thing will benefit from reduced penalties.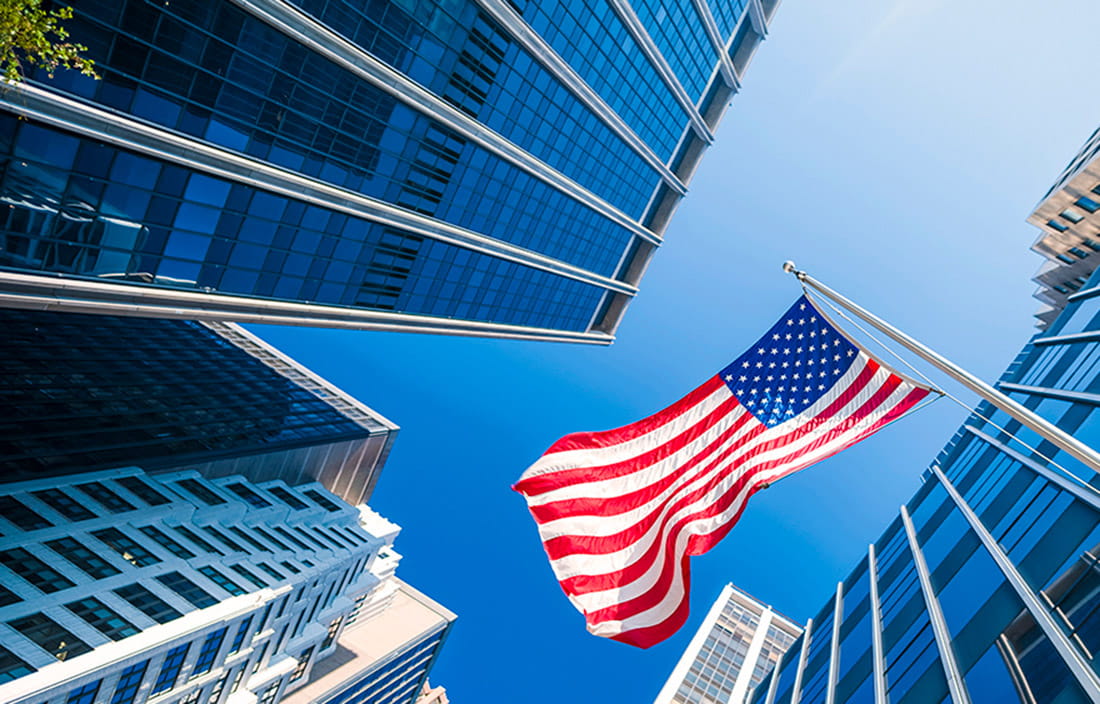 Enacted in 1977, the Foreign Corrupt Practices Act (FCPA) makes it unlawful for individuals and entities to make payments, or offer goods and services, to foreign government officials in exchange for obtaining or retaining business, or obtaining favorable competitive advantages. This anti-bribery statute was the first law of its kind to control domestic business relations with outside markets.
The act has been in the news lately, not only due to Panasonic's $280M FCPA violations for making payments to foreign officials, but recording as a consulting fee, but also because the Trump administration—and, subsequently, the Department of Justice (DOJ) and the Securities and Exchange Commission (SEC)—and other countries are increasing their enforcement of anti-corruption laws.
On the domestic front
Speaking at the 34th International Conference on the FCPA, U.S. Deputy Attorney General Rod Rosenstein announced a revised FCPA Corporate Enforcement Policy, including benefits for companies that voluntarily disclose. Depending on the specific situation, these "benefits" can include up to a 50 percent reduction in fines under the U.S. Sentencing Guidelines.
The reason for the policy update? According to Rosenstein, he hopes it'll help to "efficiently identify and punish criminal conduct, and it provides guidance and greater certainty for companies struggling with the question of whether to make voluntary disclosures of wrongdoing."
To reinforce the belief that "ethical conduct is a good investment," there will be a recommendation of reduced penalties for voluntary disclosures of wrongdoing.
Making concessions to those who self-disclose could continue to build momentum on a policy that's been working well. In fact, since 2011, more than half of the FCPA enforcement actions brought by the DOJ or SEC originated with voluntary disclosures.
International initiatives
Recently introduced legislation in foreign countries has increased the enforcement of anti-corruption laws on a global scale. This new approach fuels the power of authorities to monitor and enforce these laws. International directives are welcomed as foreign cooperation is often a key aspect of the United States' ability to prosecute. Between 2012 and 2017, the DOJ saw a 75 percent increase in requests from the United States to foreign partners for evidence to support FCPA violations.
Mexico's National Anti-Corruption System (SNA) has established new anti-corruption legislation aimed at enforcing stricter laws. Furthermore, Brazilian authorities continue to be one of the U.S.'s strongest allies in fighting corruption. Former Deputy Assistant Attorney General Trevor McFadden has even remarked that agents for both countries are in touch "on a nearly daily basis."
Additionally, Chinese authorities have continued to enforce President Xi's well-publicized mission of cracking down on corruption as well. The National People's Congress of China passed new amendments to the Anti-Unfair Competition Law in November 2017. The key points explicitly define what constitutes commercial bribery and who the recipients are. Officials are maintaining strong communication with U.S. counterparts to enforce anti-bribery and corruption laws.
The liability of individuals
The Trump administration is doubling down on the notion that individuals are at risk as much as the corporations they lead, if not more so. In 2017, 19 people pled guilty or were convicted in FCPA-related cases, marking the most in the four decades since the FCPA was enacted (except for 2010, which saw 33 individuals charged, but 22 dismissed).
Deputy Attorney General Rosenstein reinforced the importance of individual accountability for corporate misconduct in his November speech saying, "The department continues to prioritize prosecutions of individuals who have willfully and corruptly violated the FCPA."
Creating a competitive American marketplace
With this new era of FCPA enforcement, the Trump administration is sending a clear message. There will be heavy fines and steep penalties for individuals and other entities—in the United States and abroad — who fail to adhere to the FCPA. However, to reinforce the belief that "ethical conduct is a good investment," there will be a recommendation of reduced penalties for voluntary disclosures of wrongdoing. In the hopes of benefitting more American workers and companies, the administration intends to target those who seek loopholes in overseas ventures, or who appeal for preferential treatment. Penalties include hefty fines, as well as the requirement of a multi-year independent monitor.