The CARES Act and GASB changes amid COVID-19: What higher ed institutions need to know
COVID-19 has forced sweeping operational changes for higher education institutions. To help institutions adjust, the CARES Act will provide significant federal funding, and GASB deadline extensions may also help ease the burden.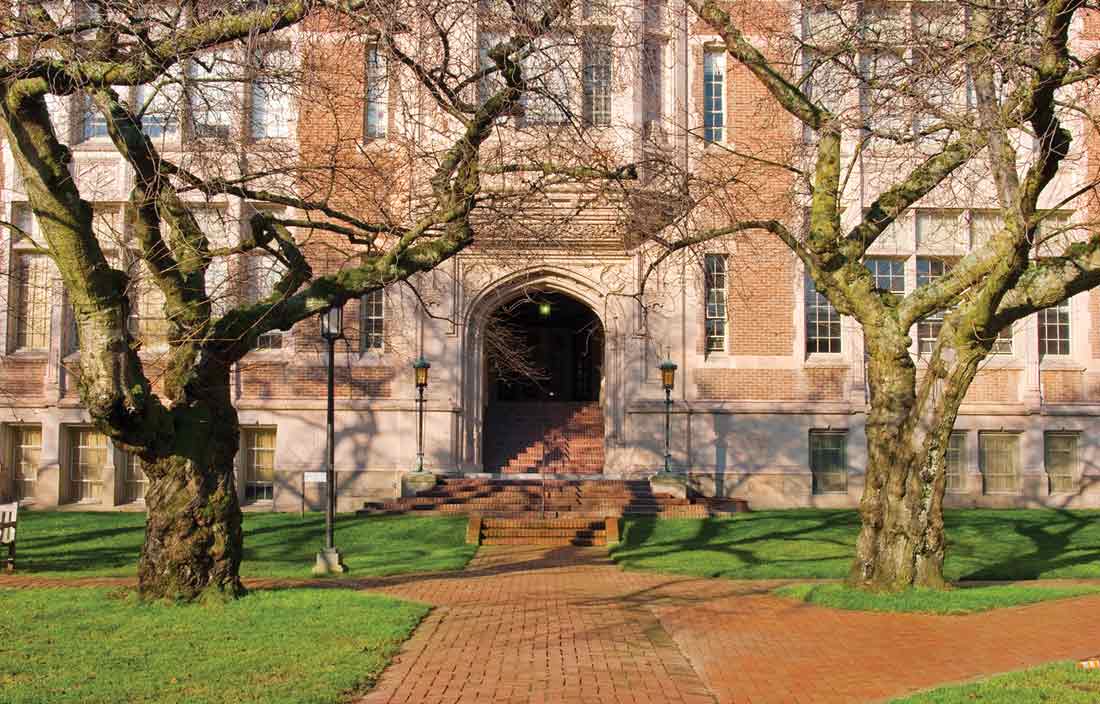 As much of the world self-quarantines to slow the spread of COVID-19, educational institutions have been forced to adjust quickly to ensure students are still engaged in the learning process. To reduce the financial burden and help maintain operations for schools, businesses, and other organizations, the Coronavirus Aid, Relief, and Economic Security Act (CARES Act), was signed into law on March 27, 2020. The bill provides a historic $2 trillion of relief funding, including more than $14 billion earmarked for the Higher Education Emergency Relief Fund.
Which higher education institutions are eligible for CARES Act funding?
The CARES Act provides funding and relief to higher education institutions that participate in student financial aid, National Service Corps, Workforce Innovation & Opportunity Act, TRIO, GEARUP, and Title III programs.
Some of the key highlights are:
Campus-based aid waivers will waive the institutional match for campus-based aid programs for school years 2019-2020 and 20-21.
100% of unused FWS funds can be transferred to SEOG.
SEOG will allow aid to students impacted by COVID-19 as emergency funds.
FWS funds can be paid to students that can't work due to workplace closures, either as a paycheck or lump sum.
If a student dropped out because of COVID-19:

Any subsidized loan funds or Pell funds received and earned during the term are excluded from lifetime loan and Pell eligibility.
The student doesn't need to return unearned Pell or loan dollars.
The institution won't need to return Title IV funds, but will need to report the amount not returned.
There will be no impact on satisfactory academic progress.

Foreign institutions can now offer distance learning to U.S. students receiving Title IV aid.
Deferment of student loan payments are allowed through Sept. 30, 2020, without penalty.
The Department of Education can now modify current use of funds from TRIO/GEARUP/Title III so institutions can re-deploy resources and services to COVID-19 efforts.
The TEACH Grant service obligation will treat a shortened school year due to COVID-19 as a full year for first-year teachers.
How will CARES Act funds be distributed to higher education institutions?
Under the Higher Education Emergency Relief Fund portion of the bill, approximately $14.3 billion will be distributed as follows:
$12.4 billion distributed to each institution based on their share of Pell Grant recipients. Each Pell Grant recipient will be weighted at .75 (measured by FTE), and all other students will be weighted at .25 (measured by FTE).
Students enrolled in 100% online education before the COVID-19 emergency are excluded from the formula. This will significantly reduce the funds that large, online institutions might have otherwise received.
Institutions are given broad discretion on the use of funds within the context of a COVID-19 impact or response.
Institutions must allocate at least half of the funds for emergency grants to students impacted by the virus. The rest is to be used by institutions for lost revenue or expenditures undertaken as a result of COVID-19.
$1.9 billion as additional grants under Title III or IV to offset lost revenue, expenses to transition to distance learning, and other costs to eligible institutions.
$1 billion to historically black colleges and universities and tribal colleges.
$300 million to the Department of Education to give to those institutions most affected by COVID-19.
In addition, $3 billion for governors to spend on higher education or K-12 in those areas hardest hit by COVID-19.
Are there any new programs being funded?
It appears most of the funding runs through programs already established.
Will there be additional compliance requirements related to funding?
The Act doesn't include this information, but continued monitoring of communication from the Department of Education will be required.
Possible postponement of certain GASB standards
The GASB issued a press release about a potential delay of certain GASB standards. A fast-tracked project will consider postponing all Statement and Implementation Guide provisions with an effective date that begins on or after reporting periods beginning after June 15, 2018. This would include Statement 84, Fiduciary Activities, Statement 87, Leases, and the related Implementation Guides. The project, if approved, is expected to result in an exposure draft in April 2020, with a final standard to be issued in June 2020.
Many Dec. 31, 2019 year-ends are well on the path to implementation of Statement 84. It may still make sense for your organization to continue toward implementation, particularly if you don't want to delay the issuance of your financial statements until this new standard is issued.