The USMCA race has started: Is your strategy in place?
A recent convergence of legal, legislative, and economic developments has provided the certainty manufacturers need to make key decisions on where to locate future supply chain operations. Here's what to consider as you review your strategic alternatives.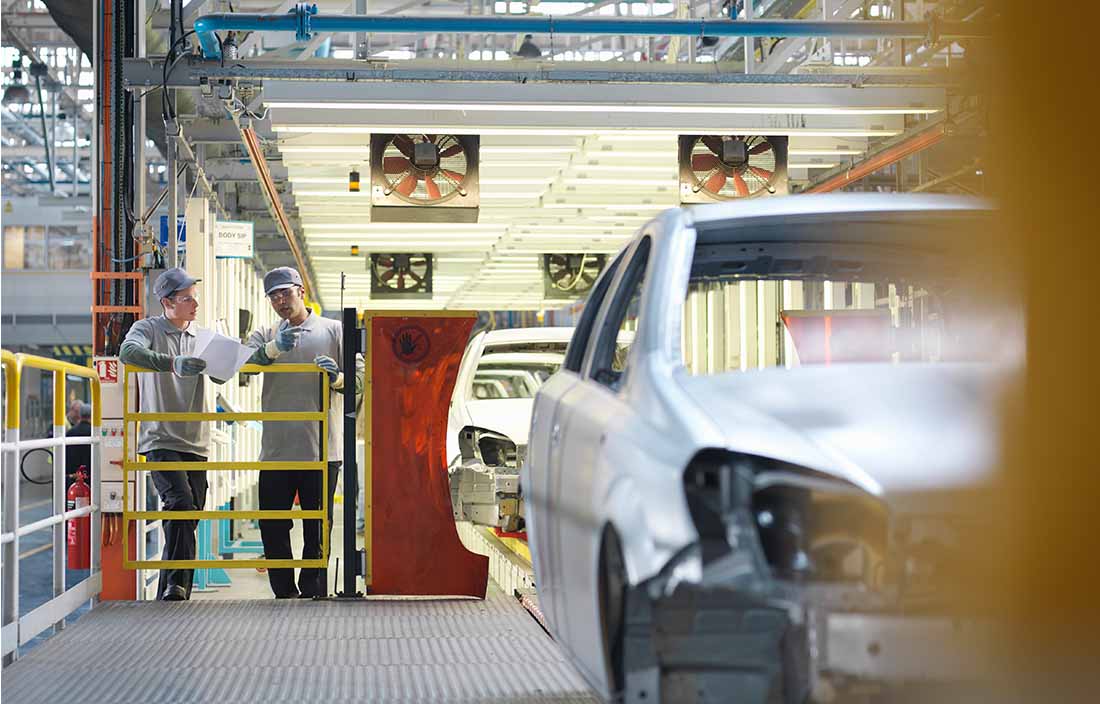 A combination of developments around the United States-Mexico-Canada Agreement (USMCA), Section 301 of the Trade Act of 1974 (Section 301 tariffs), and the
Inflation Reduction Act of 2022 (IRA)
is incentivizing U.S. and foreign manufacturers to review global supply chains. Many are planning to shift key operations to the most favorable locations in North America. The trend — often described as "reshoring," "nearshoring," or "friendshoring" — is aimed at maximizing USMCA and IRA benefits while limiting exposure to trade barriers, supply chain disruptions, and geopolitical tensions.
The good news is that many of the necessary political and regulatory conditions are now in place, allowing manufacturers to take action. The "bad" news is that the array of options available to manufacturers is mind-boggling, and the right solution for you will depend on a multitude of factors. Adding to the challenge, local opportunities in some regions are being created very quickly and competition is heating up for the best locations and labor.
Local opportunities in some regions are being created very quickly and competition is heating up for the best locations and labor.
USMCA decision
A key factor that kept many suppliers on the sidelines until early this year was the uncertainty over the interpretation of the automotive "rules of origin" language in the USMCA. In short, the agreement specifies that passenger vehicles, light trucks, and auto parts must have a regional value content (RVC) of 75% to qualify as "originating" for duty-free treatment. The United States interpreted this to mean that if the RVC of a given automotive component was 75%, then only 75% of the value of that component would qualify as "originating" for ongoing calculations for the vehicle incorporating the component. Mexico filed a case to the USMCA arbitration panel (joined by Canada) arguing that once the 75% RVC threshold is met, the component is considered 100% originating under the rules. Last December, the panel ruled in favor of Mexico and Canada, and suppliers could finally proceed with a confident understanding of what they'd need to meet minimum local content rules and qualify for an originating sticker from a USMCA country.
Section 301 tariffs
Another big question for manufacturers with operations in China has been whether the Biden administration would continue with the hundreds of billions of dollars of Sec. 301 tariffs put on Chinese imports in 2018. The administration has indicated it will continue the tariffs, and the U.S. Trade Representative is currently conducting the statutory four-year review of the actions. This has resulted in many Chinese manufacturers seeking effective ways to lessen their impact by locating operations in USMCA regions.
Inflation Reduction Act
The electric vehicle (EV) domestic supply chain is a critical element to the Biden administration's plan to transition the U.S. economy to low-carbon energy. The recently passed IRA includes billions of dollars of incentives to support the manufacture of EV-related components, technologies, and products that weren't previously part of the automotive industry. This is good news for U.S. manufacturers or companies from "friendly nations" looking to become part of the EV supply chain. Foreign-based manufacturers defined in the IRA as "entities of concern," including companies from China, are excluded from benefiting from the IRA's incentive programs. This has resulted in interest from qualifying companies seeking to locate production or "value add" in the United States, so that their products can take advantage of the IRA's tax incentives. This "friendshoring" trend is expected to bring benefits to all USMCA regions as overseas suppliers seek to establish local partnerships and operations to manufacture EV products.
The electric vehicle (EV) domestic supply chain is a critical element to the Biden administration's plan to transition the U.S. economy to low-carbon energy.
Choosing a location
Moving a business operation to another country isn't easy, but all opportunities should be considered. Depending on your circumstances, you might benefit from creating more space in an existing facility, expanding to other areas of the United States, setting up new operations in Mexico or Canada, or some combination of all three. Considerations include:
Customer location: Strategic decisions around location have never been more critical for suppliers. Be aware of what your customers are doing, the location decisions they're making, and how that could impact the economics of your operations. If you're not proactively talking to them and understanding their strategies, you could end up being pushed into a new location or manufacturing footprint you're not expecting. And if you wait too long to act, the timing might not work out in your favor. Regionalization in supply chains means you don't need to be next to a customer to serve multiple locations effectively and economically from a new facility. In fact, you should consider how trade agreements and opportunities could provide better options for customer service.
Product mix: Some manufacturers with automated processes are consolidating operations in the United States where proximity to customers is important and labor cost is less of an issue. For example, OEMs are partnering with battery manufacturers to build highly automated plants near the main auto assembly locations in the Midwest, Southeastern, and Western United States. Alternatively, there are opportunities to concentrate facilities with substantial manual operations in lower-cost areas such as Mexico. A good example is the manufacture of wire harnesses — a significant component in EVs — where Mexico has historically been an important provider.
Look at your projects, calculate your cost basis, and do a benefit analysis to determine the best location for each part of your supply chain. For automotive suppliers, the best location for future operations will definitely account for the stability offered by the recent USMCA ruling, IRA incentives, and the growth of the EV domestic supply chain. In many cases, a bifurcated supply chain strategy will be optimal.
Enforcement is coming
As the USMCA matures, you should anticipate that audit and enforcement measures will grow in the coming years. Until now, the emphasis has been on education rather than enforcement, and companies were given time to adjust policies and procedures for compliance. But going forward, you'll need to ensure complete and valid certification of origin for your components and meet all USMCA recordkeeping obligations.
Timing
If you're an automotive supplier not currently developing a future manufacturing footprint and sourcing strategy for the USMCA and EV world, you're at serious risk of being left behind.
If you do have a strategy formulated, and it involves setting up operations in another USMCA region, timing is critical. Without the right timing:
You could miss out on your preferred location: Thanks to the clarity provided by the recent USMCA decision, the number of companies showing interest in establishing operations in Mexico is rapidly increasing. From the perspectives of real estate, infrastructure, and location of labor, timing is extremely important. Early arrivals are currently setting up operations in the most desirable locations and prices are expected to go up as demand levels increase.
You risk becoming uncompetitive: If you're an automotive supplier whose shift to EV production is too slow, someone else with strategic view of the industry will lock in the cost advantages and become more price competitive, leaving you with fewer options.
Sales will be delayed: Speed to the decision is important, because once it's made you can get a jump on your sales processes.
The bottom line
The USMCA issue has been resolved, Sec. 301 tariffs are continuing, and the IRA has established billions of dollars in incentives to help you build out an effective EV strategy. Your competitors are moving ahead, and if you've been sitting on the fence, now's the time to take action with confidence.
Contact our experts