Plante Moran Track is a six-week internship program designed for multicultural college freshman and sophomores. The program offers students a snapshot of life at a public accounting firm by shadowing partners as they rotate through various industries.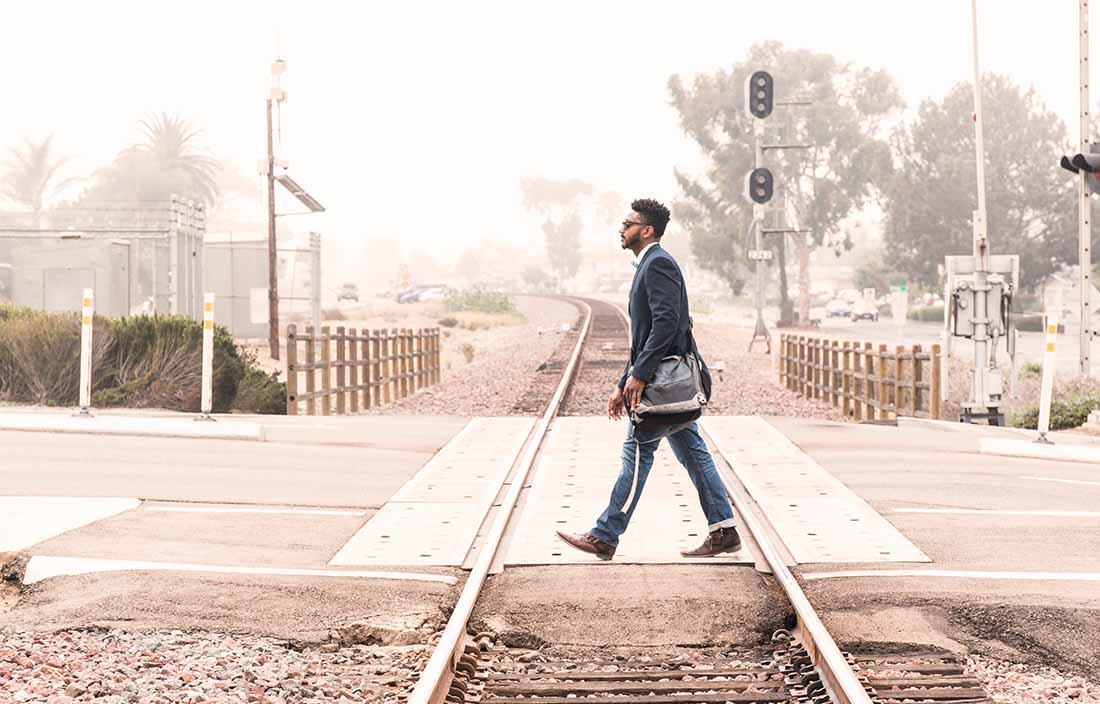 "Based on AICPA Trends, we see that the pool of diverse candidates seeking a career in public accounting is fairly stagnant," says Regan Hall, Plante Moran's inclusion and diversity leader. "This has created a war for talent."
So, what does one of the largest accounting, tax, consulting, and wealth management firms in the nation do when — in some cases — high school students are being primed for a career in accounting? We roll up our sleeves and develop a six-week internship program for multicultural freshmen and sophomores called "Track."
"Track introduces students to a professional services firm early in their college careers — when they're just starting to figure out what they want to do," says Director of Talent Selection, Development, & Inclusion Eshe Dotson. "It provides a snapshot of life at a professional services firm by encouraging these diverse students to shadow partners and rotate through various industries. The goal? Grow our pool of diverse candidates and expose them to the benefits of a career at Plante Moran much earlier than we have in the past."
In an interview with MLive, Anthony Kurek, a full-time lecturer faculty advisor of Eastern Michigan University's NABA chapter, shared that programs like Plante Moran's Track initiative "have made offices look a little bit more like the communities they serve." And after years of laying the groundwork, Track is proving highly successful. It began in 2010 in our Southfield office as a pilot internship program for two college sophomores. Since then, we've had 85 participants across Southeast Michigan, Grand Rapids, Chicago, and Columbus.

"Whenever you ask someone what they enjoy most about Plante Moran, they almost always say it's the people. It is the people..."
"From a diversity standpoint, we think our offices should look a lot more like our communities and the clients we serve," said Rich Antonini, chair of Plante Moran's Inclusion and Diversity Council. "As we continue to source the best vehicles to identify diverse talent, Track allows us to connect with and engage students at a very early stage."

Rodney Allen is one of our most successful Track stories. When Rodney was in high school, he was convinced by a member of his church to give the Accounting Career Awareness Program (put on by the NABA) a try. There, he was exposed to Plante Moran and connected with Partner Paul Bryant who spoke at the event. After heading off to Western Michigan University for college, he kept in touch with PMers and decided to try the Track program.
"This was my first time being in a professional setting," said Rodney. "I got to see the full scope of Plante Moran and all the different areas I could work in, like PMFA, Plante Moran Trust, forensic accounting, and tax. I really enjoyed the opportunity and seeing how I could fit in. It definitely made never want to go back to my hourly service jobs."

After Track, Rodney was offered an internship in Grand Rapids, closer to where he was attending college. He felt instantly connected to the team and valued at work.

"During the internship, I realized I did want to get into public accounting," said Rodney. "Even though I interned at another firm and even received an offer there, I knew I was a good fit at Plante Moran, mostly because of the connections I made with mentors like Paul Bryant and Alisha Watkins. Even though I was in a different office, they continually checked on me."

Rodney's key takeaway from Track? It gave him confidence in a professional setting for the first time. "Before Track, I didn't consider myself super professional. I played sports and stayed in my lane. Plante Moran does a great job with Track interns, progressing them through the different industries and services. It was my first time in a corporate office and being in a majority environment. For the first time, I could see myself going to meetings, having professional conversations, and being a part of Plante Moran."

Now that Rodney is a full-time staff audit staff member in our Grand Rapids office, he gets to relate his work to his first love — sports. "The best part of being at the firm is working with the team. We go out in the field to audit clients as a team, and we all work toward an overall goal. It's just like being on a sports team. Even though I'm pretty new, I'm able to build relationships, contribute, and know that my team has my back."
Our Track program is now virtual
We're dedicated to ensuring all Track candidates have an impactful, yet safe, program experience. That's why we've implemented an entirely virtual Track program — interviews, onboarding, and day-to-day projects will be conducted in a remote environment until it's safe for all staff members to return to our offices.