Moving auto manufacturing operations to Mexico: How to do it right
Relocating auto operations to Mexico has advantages but comes with challenges compounded by COVID-19. Delays in the supply chain abound in these conditions, so you'll need to be aware of where the traps lie.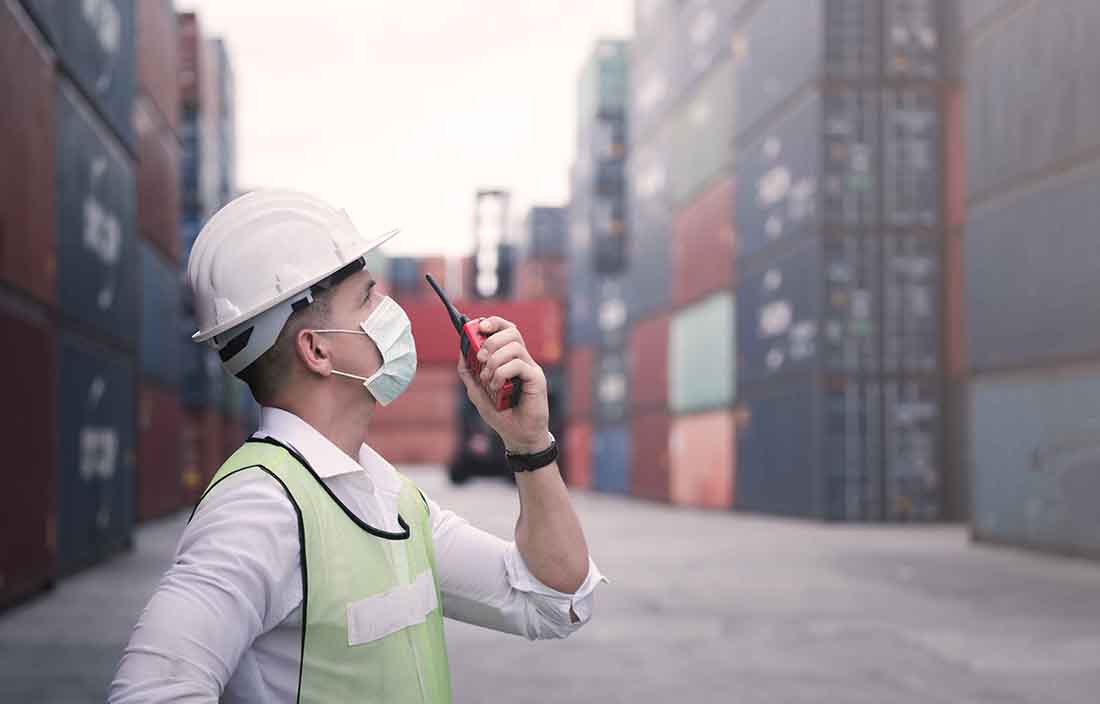 Auto manufacturers operating in and around Asia are looking for geographic alternatives — for good reason. The global supply chain is fragile, and there's a sense of security in keeping operations a little closer to home. Moving your operations to Mexico can be a cost-effective and advantageous choice, but there are challenges to be aware of if you go this route.
Like the rest of the world, Mexico has been deeply affected by COVID-19, but each country's response has been different. In Mexico, each state in the country has been responding uniquely, even more than in the United States. With these variations in mind, it makes supply chain interruptions very difficult to predict. However, if you can understand these three factors, you'll be in an optimal position for operating in Mexico.
Timing and the supply chain
When COVID-19 first tore its way through China, it threw the supply chain off balance. Ships were unable to get in and out of the country, but luckily, a stock-up in preparation for the Chinese New Year pushed the biggest interruptions off for several weeks, so they were unnoticeable at first. Ultimately, suppliers and producers that rely on China and surrounding nations were hit hard, and the reverberations were felt through almost every industry.
When the pandemic reached North America, the United States was hit 2-3 weeks ahead of Mexico. This gave Mexico some extra time to continue working and producing, but also added complication to supply chain timing. Because they were hit later, they reacted to the crisis and eventually shutdown and resumed operations later, so U.S. and Mexican producers fell out of sync in production. The U.S. auto manufacturing industry got back into gear around mid-May, and after pressure from the North American business community and U.S. government, Mexico declared auto parts manufacturing and auto assembly as essential activities. Production resumed in early June.
So, if you're moving operations to Mexico, what does that mean for you? Well, production volumes for OEMs and suppliers continue to struggle to get to 100% of capacity — and production is still off track. That means one supplier might have your product ready tomorrow, while you might have to wait a few weeks before another is ready to go. This is where visibility into your supply chain is essential. It's not enough to know what's going on with your suppliers; you need to know what's going on with your suppliers' suppliers — both your direct and indirect supply chain. Timing is still choppy now, and sadly, new COVID-19 case numbers remain high, which could mean another shutdown.
Liquidity differences in Mexico
The United States quickly issued legislation to protect the economy in response to COVID-19. With Paycheck Protection Program loans and the like, many U.S.-owned companies were liquid enough to continue operations or quickly pick back up when restrictions lifted. Mexico didn't provide loans or any other type of economic or tax incentive to the business community but still asked that they pay 100% of salaries for at least one full month. Now, these businesses are struggling with liquidity.
Liquidity issues don't necessarily mean Mexican companies are unable to continue productions, but there's definitely a high potential for interruptions. This brings us back to timing — if a direct or indirect supplier is experiencing a liquidity issue, you could get held up. Having a contingency plan is crucial, so make sure you have backup suppliers where possible.
Supply chain interdependency across North America and the world
Right now, moving operations to Mexico is a particularly attractive option for tightening the global supply chains and reducing risk. But setting up production in Mexico isn't a new trend. Two decades of auto industry growth in Mexico have been propelled by the entry of OEM assembly operations in the country. Following their customers, many direct suppliers began producing in Mexico as well, and now the number of vehicles and auto parts manufactured in Mexico is the highest it's ever been.
Where it gets tricky is managing your visibility across multiple tiers in the supply chain, with potential stops in multiple countries for value-added production. Every border-crossing comes with the potential for a hold-up, which can cause a domino effect down the supply chain. It's why knowing where your materials are coming from — and the latest import and export regulations in USMCA — can help you get a more accurate estimate of your timing so you know what to plan for.
Is relocating to Mexico right for your auto manufacturing business?
COVID-19 has been driving manufacturers to evaluate bringing operations back to North America to provide more stability for their far-flung supply chains. Consequently, Mexico is typically a primary consideration for production. But the challenges in Mexico are also what's giving them pause, and the launch of USMCA has created some additional complications.
Production in Mexico can bring significant benefits such as shorter supply lines, less inventory in the pipeline, and of course, lower operating costs. However, planning and analysis of the supply chain between Mexico and U.S. plants is needed now more than ever. Setting your direction and expectations for your direct and indirect suppliers can help make cost-savings realizable and reduce the length of your supply chain, so it's well worth the challenge.
But, don't make decisions like this on your own. Reach out to your advisors or give us a call. We can work with you to help figure it out.