Ten tips for a successful K-12 ERP implementation
ERP implementations can be daunting, especially if you're replacing a decades-old system. For K-12 school districts, the challenges are only compounded by limited staff and resources. Here are 10 best practices for a successful implementation project.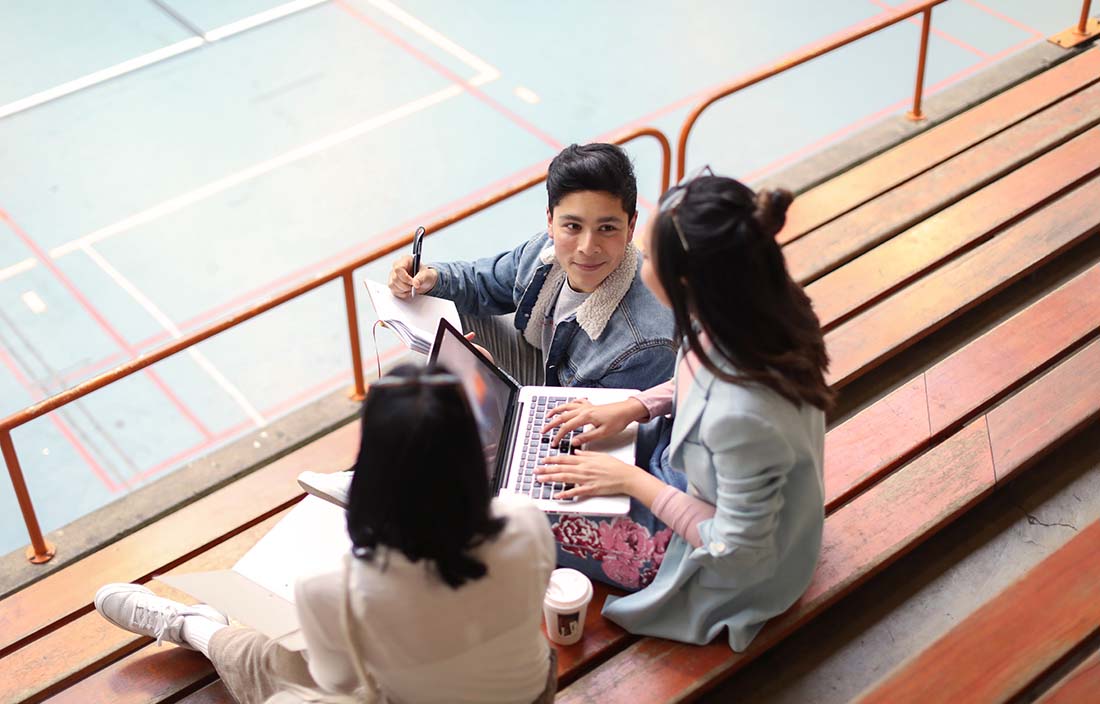 Oracle estimates that the
average age of on-premise ERP solutions is approaching 20 years
, and many of these installations aren't the current version. As K-12 school districts consider updates, they have the opportunity to leapfrog their current ERP capabilities and adopt cloud-based options, opening the door for significant benefits.
In our experiences with ERP implementations, we've seen the good, the bad, and the ugly. Here are 10 best practices to help you avoid scheduling and funding challenges as you implement a new ERP system.
1. Establish a robust project structure.
Your project management and governance structure is paramount for project success. It ensures that issues are raised to the appropriate executive level and that risks and associated mitigation plans have executive support; it also facilitates timely and effective project decision-making. This project structure should include:
Senior executive sponsorship.
Project directors who represent your core departments, such as human resources, finance, and technology.
Functional leads who represent the core department functions, such as payroll, budget, procurement, and benefits.
Experienced project managers.
This structure should be supported by a Project Management Office (PMO) that has the tools for tracking issues, risks, decisions, and a mechanism for pushing critical items to the leadership team.
2. Form the "right" project team.
The project team is a critical foundational element of any ERP project. The challenge here is that selected team members typically must balance project responsibilities with day-to-day work requirements.
Districts should identify project team members who bring the appropriate subject-matter expertise and who are empowered to make decisions.
To be successful, districts should identify project team members who bring the appropriate functional and subject-matter expertise and who are empowered to make decisions. Not surprisingly, these same individuals are critical for district operations. Options that districts can consider when staffing the team are backfilling roles, or cross-training staff, so that others can take up portions of the key individual's job. It's important to continually monitor your team to avoid staff burnout or lack of staff capacity to achieve project timelines.
3. Execute change management activities.
The impact of a new ERP solution shouldn't be underestimated, especially if you're replacing a 20-year-old solution. Districts should consider the impact on internal and external stakeholders and develop and execute a comprehensive plan to address these impacts. Some critical change management activities include:
Communications plan: This should include a comprehensive description of key stakeholder groups, the mechanisms that will be used to reach those groups (i.e., website, newsletters, departmental meetings, etc.), the frequency of communications, and who's responsible for the various communications.
Project collaboration site: This site should encourage collaboration and shared document creation, serving as a place to store and retrieve project documents. These sites become the "glue" for the project by providing a single source of information for team members and establishing the project history.
Change impact analyses: What impact will a new payroll, time and attendance, and leave management system have? It's likely that a new ERP will have some processing differences in these critical areas. Districts must analyze the effect of these differences and make decisions to address the impact, which may include board policy or contract changes.
Districts should plan to include a comprehensive change management plan and execute these tasks in conjunction with other project activities.
4. Allocate contingency funding.
Over the history of ERP implementations, many organizations need to extend the timeline, exceed the original budget, or both. This may be due to unforeseen technical issues, scope expansions, underestimated staffing expenses, or other risk factors.
We recommend that districts identify contingency funds during the initial planning process to account for additional training, staff backfill, or new interfaces or reports that may be identified during the implementation. The steering committee and district executive leadership should be engaged for approval if there is a need to dip into these contingent funds.
5. Trace functional specifications.
Comprehensive functional specifications are critical during the selection process, and become a cornerstone through the implementation and testing processes. It's essential that they're fully reviewed and vetted by module, which can be a time-consuming process. These functional requirements live on through traceability — from RFP and demonstrations to testing, process and procedure manuals, and training materials. Making sure they're detailed, clear, and truly paint the picture of your district's future-state needs is critical. It's best practice to incorporate the vendor proposal and response to the specifications into the final contract so that there's a contractual recourse in the event the vendor's solution doesn't meet all functional specifications.
6. Examine data conversion requirements thoroughly.
Make sure to consider what legacy data will be needed in the new system so that the vendor can accurately predict cost and schedule impacts. Data cleansing and preparation activities are typically the district's responsibility, as is the validation of converted data, so it's important you understand the staff effort required. Most districts convert one-to-three years of budget data and general ledger balances. In other areas, only open items are included, such as invoices, POs, or grants. The scope may also vary depending on each functional area. Human resources, for example, may have different requirements (three or more years of history for active employees, all "Do Not Hire" terminated employees, etc.). Bottom line: Take a critical examination of the amount or history of data to be converted; the value may not be worth the effort and cost.
7. Develop a comprehensive interface inventory.
Sharing information between systems is one of the biggest challenges during implementation. A comprehensive inventory — a listing the systems that will remain after the ERP upgrade, the information that flows in and out of them, the type of data, and the frequency — will help the systems integration vendor accurately estimate these costs and the impact to schedules.
8. Conduct comprehensive system integration and user acceptance testing.
You'll need dedicated time for your district subject-matter experts to conduct testing prior to go-live. Build time into the project plan, dedicate the internal resources, and pull in additional resources as needed. The most thoughtfully planned and executed implementations can suffer significant challenges if the new solution isn't thoroughly tested prior to go-live. Testing activities should include:
The most thoughtfully planned and executed implementations can suffer significant challenges if the new solution isn't thoroughly tested prior to go-live.
Unit testing: Testing of specific functionality configurations (such as creating a requisition, accruing leaves, hiring an employee) is the first step and may require multiple iterations to get it right. This testing typically doesn't include automated workflows or produce custom reports.
System integration testing: This includes testing of the configured application, using multiple, defined scenarios and detailed scripts (including automated workflows, interfaces, and reports) to verify the behavior of the software. This testing evaluates the system's compliance with your district's business requirements, such as "hire to retire" and "req to check" processes, and submission of state/federal reports.
User acceptance testing: This testing verifies system works as expected from the perspective of your broader end users.
In all cases, testing needs to be structured. This includes having defined scenarios, detailed scripts, expected outcomes, tracking of testing results, issues identified, resolution plans, and retesting as needed.
9. Develop a robust contract.
Districts should ensure they have robust contract protections. This often means not signing the initial contract provided by the vendor. The proposal and RFP, as well as any clarifications, should be incorporated into the contract. In addition, if the solution is cloud-based, make sure performance expectations are codified in strong service level agreements (SLAs). Contracts should also include disentanglement language and the ability to replace vendor project staff if needed. Lastly, districts should know where their data is housed throughout the project, and confirm that the appropriate data protections are in place.
Districts should know where their data is housed throughout the project and confirm that the appropriate data protections are in place.
10. Require project oversight.
Experienced project management is a critical element in any successful ERP project. Project oversight teams assess project health to advise the steering committee and executive leadership based on observed project activities; project status, budget, risk and schedule reports; and comparisons against best-practice approaches. Larger school districts that expect significant challenges in enterprise application integration and data conversion, should strongly consider (or require) project oversight, and include the costs and benefits in their business case.
K-12 districts are historically resource-challenged, and few will say they have the level of resources needed to allocate financial and human resources for an ERP implementation. If you're considering a new ERP selection and implementation, give us a call, and we'll help your district apply these lessons learned.