Outdated technology is a risk to your organization, so if you put your software project on hold due to the COVID-19 pandemic, it's time to pick it back up.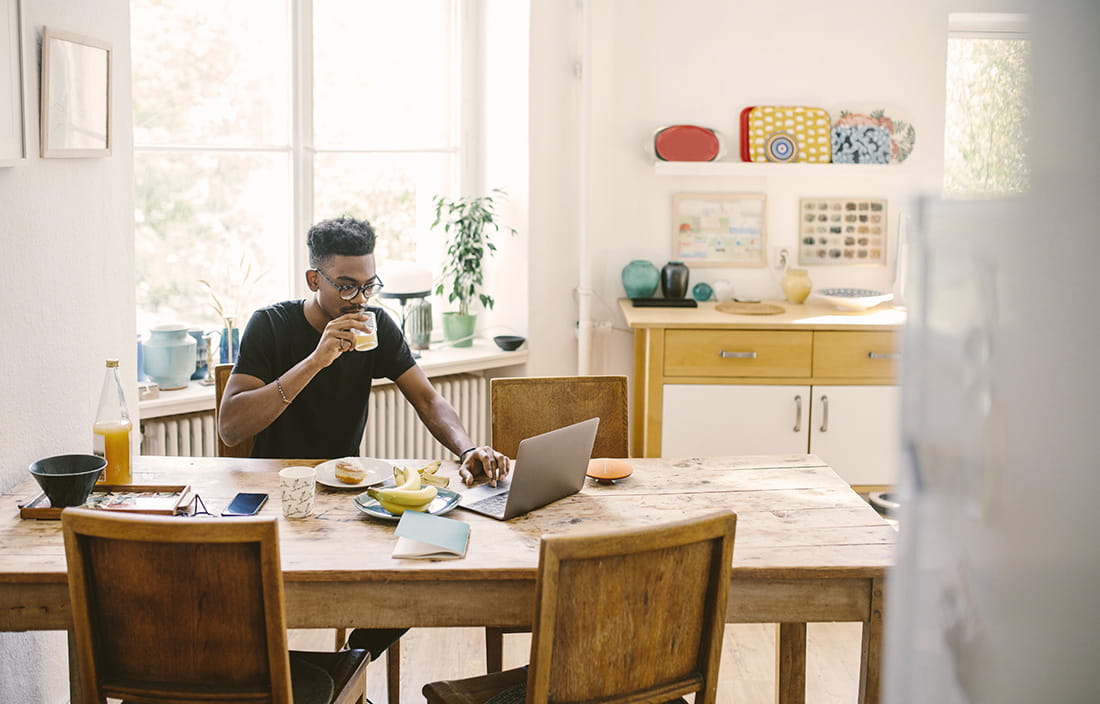 Outdated technology is a risk to your organization. If your project funding has been killed altogether, you'll need to optimize your existing system to get everything out of the system you have today. If you put your software procurement project on hold due to the COVID-19 pandemic and you still have the funding, pick it back up. Here's how.
Replacing legacy software is no small task. When you add in the complexity and unfamiliarity of managing the project remotely — no face-to-face meetings, no paper documents, no in-person training — it's enough to make you want to abandon the project entirely. But if the COVID-19 pandemic has taught us anything about operating an organization, then doing nothing is a huge risk.
The good news is that there's no reason to delay a project just because we're in an unfamiliar working environment, especially because we have no idea when operations will return to "normal." While you might not be able to cross the finish line of your implementation project right now — some municipalities don't permit the use of electronic signatures, digital proposals, or virtual vendor meetings — you can make meaningful progress now and be ready to hit the ground running when it's safe to conduct business as usual again (or your municipality changes the rules). Here's how to get a project in motion, no matter where you're working
Kicking off your software procurement process
In the early stages of a software procurement initiative, the primary goals are to engage your staff and form a project governance structure. Lay a strong foundation for the project by making collaboration as easy as possible — use collaboration tools like Microsoft SharePoint to make sure everybody has access to the same information, and stick to strong project management principles to help make sure tasks are clear. And staying organized is simple. Because the usual structure of working together in the same office has gone out the window, the structure that a detailed project plan provides is even more important (not to mention great practice for the future). You'll also want to establish protocols for using the collaboration tools — consistency will help the project run more smoothly. If you're working with a consulting firm to accomplish this project, they'll be able to help establish most of these details.
Lay a strong foundation for the project by making collaboration as easy as possible.
Since your staff are the ones who will be using the new software, you'll need their buy-in to make the implementation successful. Keep them engaged not just with a clear, structured, project plan, but with plenty of communication. Don't discount the emotional value of face-to-face conversations — videoconferencing tools will help you get your message across with the right tone and add to a sense of camaraderie. Note that not all meetings need to be video meetings, but all remote meetings do need guidelines to keep things on track, like asking participants to mute when they're not speaking and using the chat function to ask questions rather than interrupting the speaker. Ideally, you'll establish these guidelines by the time you have your kickoff meeting.
Identify functional and technical needs
After the project kickoff meeting, take steps to establish where you are and where you'd like to be. To determine what you need out of your new software:
Collect any existing documentation about your current processes to help your consultants obtain a clear picture of the current technical and business environment.
Identify which business staff to interview to understand their current issues and needs for a new solution.
Identify which technical staff to interview to understand the current technical environment and associated needs and expectations for a new environment.
Interview sessions involve advanced planning and scheduling, completion of questionnaires, review of the collected documentation, and execution of the interviews themselves. We recommend using videoconferencing tools to conduct interviews because you'll have the ability to:
Communicate more clearly, with a greater sense of connectedness.
Share documents on a screen.
Ask questions in a chat box without interrupting the conversation.
Support staff calling in from multiple remote locations.
RFPs and proposal meetings
All the previous activities will help you capture your needs in an RFP document. First, you and your consulting team will develop a statement of work (SOW) that includes your technical requirements and relevant contract terms and conditions. You'll then develop the compiled RFP document, have it reviewed and approved by the required person, and post it.
You may already be used to hosting the usual pre-bids virtually. You can also take vendor questions pertaining to the RFP document electronically, with addendum posted. If you've never received proposals electronically, make sure your organizational procurement policies allow for that option. Your consulting team should provide a software procurement toolset that integrates with proposal analysis tools that condense large RFP responses into an easily digestible digital format.
Remote vendor demonstrations
Vendor demonstrations can be performed in a completely electronic manner with remote sessions allowing for the dynamics of the sessions to be more easily controlled. Scoring of the vendor demonstrations can be done electronically using predefined templates from your consultants. Additional due diligence activities like referencing checking can be done using prescribed questionnaires. Use videoconferencing to optimize your interaction with the reference sites.
Executing a contract virtually
Once a vendor decision has been made, contract negotiations and SOW planning and execution meetings can begin — again, we recommend videoconferencing here to ensure optimal communication. Then, contract documents are sent for review and approval using digital signatures, if allowed.
Next step, implementation! That is, if your technology infrastructure and staff skill set can support an implementation right now. If not, at least you're ready to go once things can be done in person again.
Challenges bring opportunity
This might not be the easiest time to complete your software procurement project, but there are several reasons to do it anyway. For one thing, the slowdown in the software vendor community could translate to more proposal responses and better leverage. Plus, vendors and third-party consultants won't be constrained by travel challenges because it's not possible to travel. From an internal perspective, working in a remote environment might prompt staff to consider software functionality they might have not otherwise considered, and a remote procurement project will prepare them for a remote implementation. What's more, it provides a business case to move applications to the cloud, which will make things easier for many other projects.
For one thing, the slowdown in the software vendor community could translate to more proposal responses and better leverage.
Your procurement partner
Our experience in supporting clients through a large number of software procurements dictates that, unless they have policies that don't allow for it, the entire procurement process can be accomplished remotely, using the necessary available tools. Having success in conducting many elements of a procurement process remotely in the past, the transition to a 100% remote-supported procurement process is a natural transition.